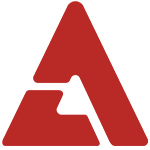 Four member girl group, SISTAR, has increased the anticipation for their impending comeback as it has just been revealed that the music video for their new single will showcase spots in Las Vegas.

The girls, who debuted back in 2010, have never failed to impress when it comes to their songs and music videos. SISTAR's label, Starship Entertainment has openly shared that fans can expect the latest music video to be the most extravagant project SISTAR has ever created.

Starship Entertainment explained, "There was a lot of effort put in this new music video.  The girls went back and forth from South Korea and Las Vegas to shoot all the scenes.  You can expect to see a fascinating performance from SISTAR.  The music video will make you feel like you're watching an enthralling movie."

Sistar is slated to officially release their mini album on April 12th and begin their promotions.

Meanwhile, check out two still cuts from their music video production set!