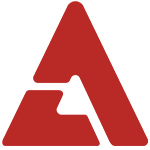 MBC
's
'Star Audition: Birth of a Great Star Season 1'
finalist
David Oh
recently updated fans with the whereabouts his 'Birth of a Great Star' mentor 
Bang Shi Hyuk
and himself.
The singer recently shared on his me2day,
"Shi Hyuk Hyung and I are on our way to the Lady Gaga concert. Yaho Omg im going to lady gaga concert!! Time to marry the night"
, along with a selca. The photo shows David Oh in a car with a sweet smile on his trip to the concert venue.
Fans responded,
"Lady Gaga concert.. I'm so jealous"
,
"With Shi Hyuk Hyung? Wow you guys seem close"
, and
"I guess David Oh also went to the Lady Gaga concert."
David Oh previously starred in MBC's
'We Got Married'
along with fellow 'Birth of a Great Star Season 1' finalist
Kwon Ri Sae
.
Lady Gaga started her world tour on the 27th in Seoul's Jamsil Olympic Stadium and plans to perform in 11 countries.
Source + image: OSEN via Naver, David Oh's me2day