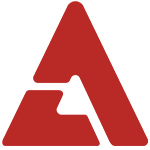 American weekly news magazine TIME recognized the K-pop phenomenon with the online publication of an article titled, 'South Korea's Greatest Export: How K-Pop's Rocking the World'.

Not only did the article cover the success of Hallyu's leading boy group Big Bang, it also talked about devoted international fans who send in 'fan rice' to support their favorite stars, as well as how the K-Pop boom is positively affecting Korea's economy.


The members of K-Pop Fans Kuwait seem a little blue. The angsty poem attached to their tower of fan rice at the kickoff of Big Bang's world tour in Seoul was a bit of a downer for a pop show. The fan rice paid for by a club in Indonesia, on the other hand, was more in the spirit of things, adorned with a message to the band that could even double as a tourism slogan: "DON'T THINK TOO MUCH. JUST COME TO INDONESIA."

What's a fan rice tower? What's Big Bang? I asked the very same things when I arrived in South Korea last week and attended my first K-pop concert in Seoul's Olympic Park Gymnastics Stadium...
You can check out the article in it's entirety here.
Source: Time
[Thanks to everyone who sent this in]