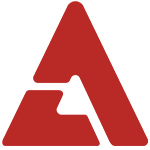 Rookie singer Choi Hyo Jeong's upcoming new album, releasing on March 23rd KST, features band Monni's Gong Tae Woo as a guitarist!

After a clip of Choi Hyo Jeong was released, internet message boards started to buzz with people posting,"Working with Monni, epic," "It's luxurious music I haven't heard in a while," and "When I hear Gong Tae Woo perform, my heart feels at ease."


Choi Hyo Jeong has previously starred in the film 'Mr. Idol' as well as appearing in BoA's "Game" music video, and Pantech&Curitel commercials, so her face is one that is already recognized by many. She also impressed with her vocal talents when she participated in the 'Mr. Idol' OST with "It's Been a While".

Her first single album's title track will be "My Precious Secret", an acoustic ballad with a genuine feel.