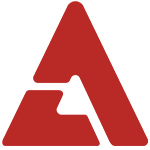 The music videos from Big Bang's new mini album has achieved a total of over 30,000,000 views and have taken the world by storm.

Last month the group released their new mini album 'ALIVE' and released music videos for all three songs with "Blue" on February 21st, "Bad Boy" on February 28th, and "Fantastic Baby" on March 6th. In only one month, the three music videos combined have racked up views totaling over 30 million.

As of March 22 at 1PM KST, "Blue" received 15,000,000 views, "Bad Boy" 8,000,000 views, and "Fantastic Baby" with 10,000,000 views.

On top of having a total of over 30 million views, the three music videos also have over 100,000 likes and each video has never ending comments from fans all over the world.

Not only this, but YG Entertainment is also hosting the 2012 Big Bang Global Cover Contest where fans have uploaded their cover videos on youtube where they all incorporate their own styles.

Recently Big Bang's Korean album even placed on America's main chart 'Billboard 200' and were the first Korean singers to be featured on the main page of the Grammy Awards website. Big Bang has proven to be the representative of K-Pop by being acknowledged world wide and continuing their fame through YouTube.

On another note, beginning from March 20th at 6PM KST, 'YG On Air – Big Bang Alive' released a special stage for each of their songs on each day. On March 22nd 'YG On Air – Big Bang Alive' greeted fans with "Love Dust" which can be seen below.