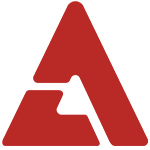 We recently reported that a new male duo 2BiC would be making their debut soon with the song "I Made Another Girl Cry".

Over the past week, they released two teasers featuring actors Lee Minho (The Moon that Embraces the Sun) and Joo Won (Ojakgyo Brothers). Now the full MV has been released!

The duo group is comprised of members Jihwan and Junhyung and is produced by composer Jo Young Soo. The group will be known for their vocals as Jo Young Soo states that he personally trained and developed the group to become "the second SG Wannabe.".

Check out the duo with their powerful vocals below!