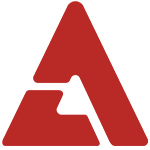 CEO Koike Koh of the Oricon Corporation experienced something completely new on February 22nd. At the first ever Gaon Chart K-Pop Awards that took place in Seoul that night, Koike himself stepped onto the red carpet. How did it feel to be in front of 150 reporters and a combined number of 300 Korean & Japanese fans?

"It was the first time in my life I felt like that," he said."I said to myself, 'So this is what it feels like for the stars who step out on the red carpet.' I was also surprised at the loud cheers of the Korean fans."

Oricon is the holding company at the head of a Japanese corporate group that supplies statistics and information on music and the music industry in Japan. The Oricon chart is a respectable and reliable source, and can be compared to the UK Chart in England, as well as the US Billboard.

Launched in 1968, the Oricon also served as the model when the format for the Korean Gaon Chart was created.

As someone who has closely observed the influence of K-pop grow over the years, CEO Koike sat down for an interview, and discussed what he sees as the charm of the fast growing world of K-pop, as well as the philosophy behind the well-respected Oricon chart.

Q. At the Gaon K-pop awards, you presented Girls' Generation with the 'Oricon Special Award'. What do you think is the secret to Girls' Generation's success in Japan?

A. Girls' Generation debuted in Japan with their showcase at the Tokyo Ariake Colosseum. Although it was just a mini live performance for the fans who had purchased their CD, I was very surprised at how intensely young Japanese women responded to Girls' Generation. None of other industry professionals, nor I, had ever imagined that young women could respond to a girl group like that. The marketing strategy of SM Entertainment and Universal Japan that targeted young female fans, was very effective.

Q. Between Taeyeon, who was the MC of the ceremony, and YoonA, who was the award presenter, do you like more?

A. For me, it would be YoonA (laughs). However, all nine members possess the talent and looks. It's something I had felt before at their mini live performance, but I once again asked myself, 'How were they able to bring together members like these into one group?' It's very surprising. In Japan, it would be no easy task bringing together nine people like them. To be honest, I met Lee Soo Man of SM Entertainment in Japan two years ago and pondered, 'How much of this would become reality?' as he explained to me about the concept of Girls' Generation. It seems that dream has been achieved now.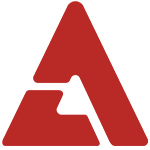 Q. Besides Korean artists who are already well known in Japan like Girls' Generation, TVXQ, KARA, and BoA, are there any artists or groups that you are anticipating?

A. I was so surprised at last night's ceremony. It seems artists possessing a variety of talents are being born endlessly in Korea. I was able to feel the depth of K-pop. Specifically, I saw B2ST's live performance for the first time yesterday, and felt that their performance level was very high. It was very memorable how the members used [every part of their body] down to the tips of their fingers to express themselves. T-ara's visual concept and techno pop dance tracks were unique. I believe that T-ara will continue to gain much popularity in Japan.

Q. Japan's representative girl group is AKB48. What is something that AKB48 possesses that Korean girl groups do not?

A. Even during their debut period, they were still amateurs. However, Japan has a unique culture in that we enjoy watching idols grow and improve [with time]. I'm referring to the enjoyment of watching each member's dance or vocal skills, or visuals improve gradually. Also fans [in Japan] hold an election once a year, in which they participate in determining the  next activities of the artists. Through this kind of process, the amount of fans grow as well. AKB48's producer explained that the beginning concept was 'an idol you feel as if you can meet up with anytime'. Even now, if you buy seven of their CDs, you can shake hands and talk with the girls for 10 seconds.

Q. Oricon Chart is one that is respected and reported about almost daily by the Korean media. It is one that lives up to the name it stands for ('Original Confidence'). What is the secret?

A. 'Oricon' has one more meaning, which is 'Consumer Oriented'. It means to look at things from the consumer's perspective, and help them see things that they weren't able to before. 'Accurately investigating into the overflooding and distortion of information to provide reliable data' - this is Oricon's philosophy.

Source & Image : MoneyToday StarNews via Nate