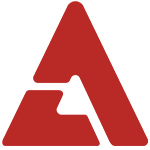 Girls' Generation certainly brought the heat to their U.S. network debut on tonight's episode of 'The Late Show with David Letterman'!

On February 1st, the girls came on to perform the English version of their latest hit, "The Boys". Host David Letterman introduced Girls' Generation as a "very popular South Korean group", which drew an awed response from fellow guest Regis Philbin, a multi-award winning media personality.

Taeyeon, Tiffany, Yuri, YoonA, Sunny, Seohyun, Sooyoung, Hyoyeon, and Jessica then launched their exciting performance of "The Boys" to fanchants of "GG!"

Girls' Generation received a strong round of applause and were even given a football from David Letterman himself.

Check out their performance below!