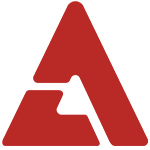 At the beginning of last year, a plagiarism controversy arose involving IU's "Someday" from the 'Dream High 1' OST. "Someday" was found to possess a very similar chorus line to Ash's "To My Man", and as a result, its composer (Kim Shin Il) decided to sue producer J.Y. Park in July of last year.

The Seoul Central District Court has ruled on February 10th in favor of Kim Shin Il, acknowledging the likeness between the four measures in question. However, JYP Entertainment has come forth and stated that they refuse to accept the court's decision, and will begin the process of appeals.

To recap, back in 2011, Kim Shin Il claimed that "Someday" from the 'Dream High 1' OST plagiarized Ash's "To My Man", a song he had composed back in 2005. He requested a total of 110 million won (~ $98,013.01 USD) as compensation for damages in his lawsuit. Since then, the two parties went through three attempts of reconciliation through the court, but all fell through and eventually led to the sentencing today.

The court ruled, "The songs of plaintiff (Kim Shin Il) and defendent (J.Y. Park) have striking similarities in the repeating four measures... In regards to copyright, even if it it was due to an error, the compensation for damages is upheld."

The court's decision called for J.Y. Park to pay a total of 21,672,752 Won (~ $19,311.01 USD) to Kim Shin Il.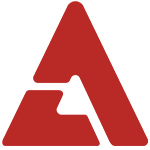 After the trial, JYP Entertainment expressed their refusal to accept the court's ruling through a press release, which stated,

"We cannot agree to the court's decision in regards to 'Someday', so we will be preparing an appeal.

J.Y. Park had never even heard "To My Man" before he composed 'Someday'.

The harmonic progression that the plaintiff insists is his original creation had been used by J.Y. Park first in g.o.d's "0%", and Rain's "Move On". The melody introduction that the plaintiff argues is his original composition can originally be found in Park Ji Yoon's "Going Home", which was produced by J.Y. Park.

J.Y. Park has used the harmonic progression and melody pattern from his previous projects to create a new song.

It does not make sense that the theme song of a nationally broadcast drama has been plagarized off of another Korean song. Who would do such a thing when it's obvious what a huge problem that would create?

From here on, we will do our best to rectify the decision through our appeal."
Source + Photo: Star News via Nate