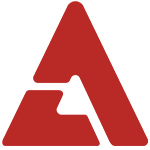 Earlier, allkpop reported that contrary to their initial report, Big Bang wouldn't be promoting two tracks, but four.

In their latest announcement, however, Big Bang has revealed that they would be promoting the remaining two tracks on the album (excluding the intro). This brings the final count to six title tracks: "Blue", "Bad Boy", "Love Dust", "Fantastic Baby", "Not Funny",  and "Wings".

Big Bang will release "Blue" first on February 22nd, ahead of their actual mini-album release on the 29th. A teaser for "Blue" has already hit the airwaves, featuring a mini interview clip with leader G-Dragon himself. Big Bang will continue to release teasers in cooperation with Naver Music, featuring footage of their honest thoughts about their return to the K-Pop scene after a long hiatus.

Big Bang will also be embarking on their 'BIGBANG ALIVE TOUR 2012', starting with performances in Seoul on March 2nd through the 3rd.

Stay tuned to allkpop for more details on Big Bang's comeback!