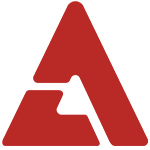 Big Bang has finally broken their long hiatus by unleashing their first title track, "Blue"!

"Blue" is a mellow mid-tempo track that sings of rejuvenation in the face of accepting sorrow and loss. It's the perfect comeback track for Big Bang, who faced a difficult year in 2011 but are now ready to make their comeback as a stronger unit.

The single was released ahead of Big Bang's new album, 'Alive', to build anticipation for the full release. 'Alive' will drop a week later on February 29th.

Check out "Blue" below, and don't forget to support the boys by purchasing their single!