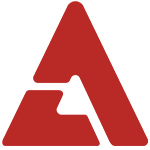 On January 8th, pre-debut boy group,
B.A.P
released the first episode of their reality television show, '
Ta-Dah, It's B.A.P
'. Apart from other reality shows, 'Ta-Dah, It's B.A.P' kicked off with a unique introduction that showed the six members joining together as terrestrial beings to conquer the world.  One interesting detail about the introduction was that only
Zelo
,
Himchan
, and
Bang Yong Guk
were fully exposed.  The remaining three members had their identities hidden with metallic masks, black coat, and long hair which covered most of their faces. During the show, ulzzang member, Himchan pulled out his Korean drum skills while Bang Yong Guk showed his aggressive character, adding a new flavor to the show.  15 year old Zelo shined with his cute and stylish appearance while  4th member, Yeong Jae was revealed and received the nickname, 'brain' for his witty and clever quotes. Furthermore, B.A.P's labelmate and sunbae,
SECRET
's
Hyosung
appeared as an alien to deliver a mission called, 'Create a catchphrase'.  The members thought up of two phrases such as: "
Hello, we are B.A.P!  We will work hard.  Yes sir!
" and "
Are you ready?  We are B! Hoo! A! Hoo! P! Hoo!  We will work hard! Peace!
". 'Ta-Dah, It's B.A.P' will be broadcasted in eight different countries through MTV.  B.A.P will release their first album on the 26th and debut with a performance in front of three thousand at the Jangchung gymnasium. Check out their first episode below!