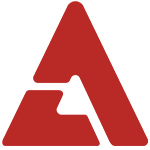 It seems that
After School
has been enjoying quite a bit of support in Japan - especially for members
Nana
and
Jooyeon
, their success on the runway is an unexpected but pleasing side effect from their Japanese promotions. They both had the opportunity to walk down the runway of the '
Girls Award Japan 2011
' on November 12th, and Nana showed her talent as an ex-model at the '
Tokyo Girls Collection
' earlier this year. Although it is very rare for a celebrity to work as a model, the girls of After School managed to shed the traditional 'idol' image and became known as 'charisma models' among the female Japanese population.
"Jooyeon and Nana have already become the envy of Japanese females thanks to their charismatic performances,"
said a representative for 'Girls Award Japan'.
"It is a fact that they are the only girl group that can extend their sights to modeling as well as singing."
"Isn't Nana a professional model by now? Her resume is on par with a real model,"
netizens said upon receiving news of After School's modeling success.
"The girls got invited to the Girls Award, I can see how people say After School is so popular in Japan."
Meanwhile, After School is slated to begin their promotions for the Japanese version of "
Diva
" on November 23rd.