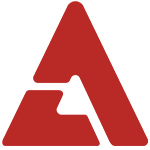 Earlier this evening, we reported that
Big Bang
's leader
G-Dragon
had been arrested and warned by the Seoul police for smoking marijuana. As the story progresses, more details are being released about the circumstances surrounding his case.
"On June 15th, there was a search-and-seizure done on G-Dragon,"
said a representative for the police.
"The original urine tests came out negative, but a hair test performed in July, the results came out positive,"
he said.
YG Entertainment
had no immediate reaction.
"It's a shock,"
said CEO
Yang Hyun Suk
.
"We will make an official statement when everything has been verified."
"There has been an emergency meeting,"
revealed a YG insider.
"It appears necessary to change our plans for Big Bang as well as GD&TOP,"
he said.
"G-Dragon is undergoing self-reflection as well."
This latest incident is expected to have negative effects on G-Dragon's scheduled comeback later this month, as well as GD&TOP's promotions in Japan. YG's standing on the KOSDAQ, Korea's stock index, is expected to take a hit, as well. Source: StarIn via Naver