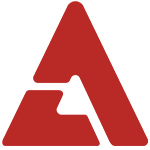 Earlier today,
U-KISS
announced that they'd be going into follow-up promotions with their next track, "
Someday
". As it turns out, the group is abruptly halting their "
Neverland
" activities because of leader
Soohyun
being diagnosed with a vocal cord nodule. U-KISS was originally scheduled to promote "Neverland" until the end of the month, but
NH Media
revealed on October 11th that they will be cutting it off early to let Soohyun rest. As fans already know, Soohyun has quite a significant amount of high notes that are sung live throughout the song. For the past six months, he's been training in singing and dancing at the same time for six hours a day. Representatives stated,
"The worst possible situation would be promoting their follow-up without Soohyun. Soohyun will be performing at the 'Asia Song Festival' on October 15th because of how important it is, but we'll make sure to lessen the strain on his vocals as much as possible."
Source + Photos: E-Daily via Naver