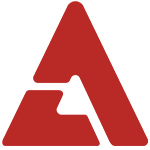 Actor Gong Yoo's latest film "Crucible" (English title: "Silenced") will be making its way to the CGV Cinemas in Los Angeles on Friday, October 14th. This film has been making headlines in Korea for its incredible ticket sales and firm hold on the #1 spot at the box office. Recently, I received the opportunity to watch "Crucible" and see for myself what all the hype was about. --- > Plot synopsis: "Crucible" is based off a true story of child molestation in a disabled children's school. The events took place in Gwangju from 2001 to 2005, and were retold through a novel of the same title. Gong Yoo had received the novel as a gift from his commanding officer while he was serving in the army. The story engulfed him so completely that he not only sped through the pages, but felt inspired to personally ask the writer (Gong Ji Young) if they could adapt the novel into a film. Gong Yoo stars as 'Kang In Ho', an art teacher who starts working at Mujin's School for the Deaf through a recommendation by a former professor. His excitement over the opportunity dims as soon as he steps into the school, where he immediately senses there's something wrong. Working together with the administrator of the local Civil Rights Movement Center, 'Seo Yu Jin' (played by Jung Yoo Mi), Kang In Ho helps three students find a voice for themselves as they begin to fight back against those who are abusing them. 'Yuri' (played by Jung In Seo) is the first student to open up to Kang In Ho. Yuri's mother passed away when she was younger and her father suffers from a physical disability. In addition, she has a mental condition that keeps her from questioning people. The two other students who open up to Gong Yoo are Yuri's friend, 'Yeon Doo' (played by Kim Hyun Soo), and 'Min Su' (played by Baek Seung Hwan). Yeon Doo is very wary and initially distrusts Kang In Ho. She lost her ability to hear after her parents died in a car accident when she was 5 years old. Likewise, Min Su is cold towards the new teacher at first, but eventually becomes the most determined to punish those who have hurt them. ===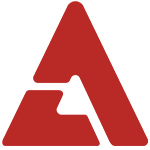 > A great cast, and a surprising afterthought:
Before I was ensnared by the emotional elements in this movie, my first impression was that it was very well cast. As I watched, I kept thinking, "
Wow, that actor or actress really suits that role well.
" Many know Gong Yoo for his roles in romantic comedies like "
Coffee Prince
" or "
Finding Mr. Destiny
". As such, there was doubt over whether he had it in him to portray such a mature character. But Gong Yoo's passion for his role in "Crucible" really put the spotlight on his acting ability. His convincing portrayal of the loving and caring Kang In Ho, who becomes a father figure of sorts for the disabled children, got me to question whether Gong Yoo had a child of his own... Speaking of children, child actresses Jung In Seo and Kim Hyun Soo and child actor Baek Seung Hwan were simply amazing. Since they portrayed emotionally scarred students who are unable to hear or talk, they had to act using sign language, facial expressions, and body language. I'm sure it's difficult for any adult actor to cry and do sign language at the same time, let alone children who are barely over 13. Actor
Jang Kwang
played the roles of the school's principal and his twin brother, the head of administration. Let's just say the moment you see them on the screen, a chill runs down your back and you know that they're up to no good. People say that it's easier to play villans, but Jang Kwang did an exceptional job playing a predator with a convincing mask. His acting made people reflect with a shiver if they knew anyone with such a double personality. - I have nothing but good things to say about this movie. It was very well put together without overexposing the contents of the trial. However, this movie is not for everyone and viewer discretion is definitely advised. The topic of child molestation is not a light topic, and can be difficult for some to handle. In a nutshell, "Crucible" is like a 2-hour-long episode of "
Law & Order
", with the focus being on the events leading up to the trial. While it's easy to deduce that you'd walk away from this film feeling disgusted by child molesters, what "Crucible" really does is make you realize the reality of discrimination against disabled people today. After watching the film, many viewers have been moved to sign a petition for a retrial of the 2005 case between the students and the school in Gwangju. ==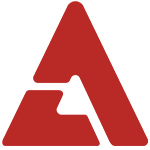 "Crucible" will be opening at the CGV Cinemas in Los Angeles on Friday, October 14th. Unfortunately, it will not be shown with English subtitles. Stay tuned to
allkpop
for further updates regarding if and when the English subtitles will be available! Additionally, the author of the original novel "Crucible" (Gong Ji Young) will be holding a book signing at CGV Cinemas on Saturday, October 22nd at 4:30pm. You definitely don't want to miss out on this rare opportunity! --
Official Movie Trailer
-- [gallery columns="4"] --
Note: This article does not reflect the opinions of allkpop, only of the author.
Photos: Naver