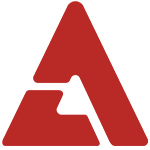 2AM
's
Jo Kwon
and
2PM
's
Junho
impressed fans on October 18th by having a conversation over Twitter about their futures. The two poured out their hearts to each other, dwelling on the topic of regret. They lent encouragement to one another as well as much love. Their conversation reads:
Junho: "You need to try as many things as you can while you are in your '20s." Jo Kwon: "I want to..." Junho: "What do you want to do?" Jo Kwon: The many things that I had no choice but to give up. You? I guess I didn't give them up, I postponed them. I can do them when I'm older. Don't give them up. But looks like I won't be able to experience campus life. I've been going to school diligently lately. Right? I just postponed it right? I have hope thanks to Lee Junho. I'm sure I'll be able to do it when I'm older. Do all the things you want to do as well. Junho: Ah, only I haven't been able to. Time to work hard. Let's do well to be our juniors' driving force. That's if we have juniors. Jo Kwon: You definitely can [do what you want to do too]! I'm just a returning student who goes to lectures diligently. Since our company has many 'dream trees', let's be cool seniors.
Fans commented, "
I thought Jo Kwon was a joker, but he's really a young man with thoughts
", "
Nice to see how close they are
", and "
The two of you sure have deep thoughts
" Meanwhile, 2AM has been busy preparing for their Japanese debut and their first Japanese concert, which will be in January. Source: Korea Daily via Naver