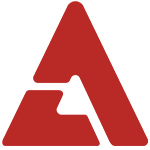 Singer
Hwanhee
will enlist in the army on October 27th. Hwanhee's agency told OSEN on October 17th, "
It is planned to Hwanhee will enlist in the army camp in Nonsan on October 27th.
" Hwanhee will have a 4-week basic training course in Nosan and for the next 23 months will serve as a public service personnel. Hwanhee revealed these details on his fan cafe. Hwanhee's agency also relayed, "
On Hwanhee's enlistment day, the idol group he is caring for, MYNAME, will have their first broadcast. He is very regretful that he cannot see their image because of his enlistment.
" Because of his recent shoulder dislocation, he received a Level 4 verdict. Even though Hwanhee tried his best to overcome his body condition, he received the decision that he will not be able to be on active duty. Hwanhee had released his first album, '
Hwanhee
', on July and will also have his 5 member group, MYNAME, debut soon. Source: OSEN via Nate