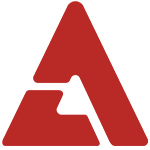 Korean-American rapper
Snacky Chan
(
Roy Kim
), who was also a part of
Uptown
's 6th and 7th albums, has recently re-launched his own record label '
Dynasty Muzik
,' in Korea. Chan is a well-known East Coast underground hip-hop artist. He stunned his fans back in 2008 when he left the U.S. to join the K-pop hip-hop group, Uptown. He later separated from the group alongside long-time friend and partner,
Maniac
, to create '
New Dynasty
,' which debuted this past May. While in America, Chan was responsible for a number of memorable hip-hop albums and mixtapes that were released under his own imprint, Dynasty Muzik. The first act signed to Dynasty Muzik/Korea is rookie hip-hop duo, '
Money Maker$
,' which consists of Busan bred
J-flow
and freestyle specialist
Lil' Bron
. The group is currently in the studio putting their finishing touches on their very first single, '
$WAG!
' which is set for release next month. Check out the youtube clip for a short introduction from Chan and the Money Maker$. Also, due to technical difficulties, an impromptu freestyle battle takes place between Lil Bron and a member of the audience. For more info and updates on Chan and the Money Maker$ you can follow them on twitter: @snackychan, @moneymakerskr Also check out Snacky Chan himself in the MV below where he teams up with
Singapore Kang
for "
Street Legends
".