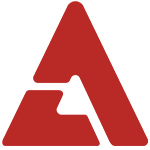 Someone once told me
Infinite
is one of the most consistent boy-bands in Kpop. Infinite's recent album, '
Over The Top
', not only backs up that claim, but convinces me completely. 'Over The Top' sounds like an extension of Infinite's previous albums more than a separate entity. If you were a new listener and compiled all of Infinite's songs, mixed them up like raffle tickets, and picked one song out of the cluster, it would be one tough task for you to pin-point when exactly Infinite released that song and where in their short existence it derived from. The boys of Infinite have stuck with one specific style this whole time and don't seem to be letting go of it anytime soon. — Track List: 01 OVER THE TOP 02 Be Mine 03 3??1 04 Tic Toc 05 Julia 06 Because (Sungkyu Solo) 07 ??? (Woohyun Solo) 08 Amazing 09 Crying (Infinite H feat. Baby soul) 10 Real Story — Audio preview of the album — 'Over The Top' continues the chill vibes we've come to expect from Infinite's music. The album's lead single, "
Be Mine
" is a standard Infinite song, with a flair of guitars and bass lines that have appeared throughout most of their recent material. It's less disco-esque as some of their older tracks, but it could have easily fallen into that category if they wanted to. There's also a vague familiarity looming above the melodies that occasionally take me back to Infinite's last album. More than the song itself, though, Infinite's vocalists shine like jewels here. Infinite's voices have always been moderately strong and have sounded nice under this style of production, but "Be Mine" gives good insight as to the different levels of range Infinite possess as a unit. It's always nice to hear an array of singers on one verse as opposed to maybe one or two singers dominating large sections at a time. That's what happens here; you have
L
,
Woohyun
,
Sungjong
, and
Sungkyu
in subsequent order all on one verse-worth of a song! Setting things up in this way allows listeners to get a feel of Infinite's voices, as well as taste different timbres at the same time. Consider it a showcase of versatility.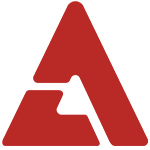 But for someone who's been there since the conception of Infinite (me!), it's safe to say that the filler tracks, if you so wish to call them, are far more gratifying than the lead singles. They tend to explore styles and genres in depth, and that's the case with the rest of 'Over The Top.' Where "Be Mine" proclaimed: "
Hey, this is Infinite! In case you forgot what our music sounds like, here's everything we stand for in a nutshell. Enjoy
," the other tracks on this album undo that exact 'Infinite sound' and give us slices of the same serving, but one at a time. The third track, "
3
??
1
", jives its way onto the dance floor like a boss. The synth-y crescendos and the bass line are two staples in an Infinite tune, and yet, they sound as fresh as ever 20 songs later. Their producers have learned how to take a timeless style and make it relevant for the Kpop fan. "3??1" features bright melodies, a dash of auto tune, and even a electric guitar section right at the end.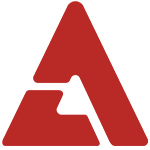 "
Tic Toc
" is perhaps one of the few songs on this album that doesn't bring anything particularly noteworthy to the table. It's not a bad song, but it's definitely not the easiest to get into. It wants to spook us, but Infinite sound their best when they're singing lively pop songs with really energetic arrangements. The one point where it does deliver something is at the 2minute 30second mark where it quiets down and tenses up. THAT's a dark sound, boys, and "Tic Toc" could have really used some more tension and rigid moments to scare this song to life. To counteract "Tic Toc" is "
Julia
". Something about this song roars of the classic 90s pop band style. I almost feel like I'm listening to the Backstreet Boys. It has that youthful, romantic style that is indicative of puppy love (or something to that effect). "Julia" sounds pretty, but I'd argue
Sungkyu
's solo song, "
Because
", is even more beautiful. The chorus really sticks, and it's a real breath of fresh air to hear just one member singing after five songs with all seven. What's interesting here is that Infinite's producers applied the same vocal layering to Sungkyu on the chorus that they normally use on the whole group. Admittedly, that exact detail is what gives Infinite's music a slight sense of redundancy, especially when the song in question could use smaller strokes of vocal processing. But when it's used on the right track, it works really well. "Because" is definitely one of these songs. It starts off nice and grand, and then becomes somewhat ethereal at the chorus with all the intricacies applied on Sungkyu's vocals. Variety is a pop stars best friend, and spicing up the vocal treatment definitely added to the experience of this song. In that same vein,
Woohyun
's solo, "???" also treats his voice as appropriately as the song asks for. There aren't any extraneous details to distract us from this ballad, which allows Woohyun to sing his little heart out and us to sit back and enjoy. He sounds great and carries this song with his bare hands rather than the other way around.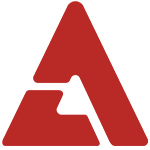 "
Amazing
" speaks for itself. Relatively, this song is spot on when it comes to fusing Infinite's voices and a flawless pop arrangement. It's got a classic drum section, with a sparkly piano line that helps lift this song off of the ground. It's a happy-go-lucky song, but no where near as ooie-gooie as they could have gone with it. "Amazing" really lives up to its name by the second verse, where we're given some obligatory rap, then followed by an absolutely gorgeous verse. It's refined, and by the middle eight, Infinite are soaring on the coattails of one of their best pop songs to date. Then there's "
Crying
" (feat.
Baby Soul
). Just having one female feature is enough to give this song the stamp of approval. But if that's not enough, then the fact that it's a rap song should suffice, and not just any rap song, either. Rather than going for the street and hardcore arrangements on a rap song, this one is quite calm, and almost reminds me of something I'd hear from
Tablo
(Wait, wasn't he who helped put this boy-band together? No wonder). I haven't heard a rap song this tame and controlled in a while, so it's definitely a nice addition to Infinite's collection. It displays a whole different set skills (thanks to
Hoya
and
Dongwoo
) in all the right ways, so props to them with this one. "
Real Story
" carries over the soothing vibes from the last song and closes this chapter on a light note. This song is probably the only one in which they are given enough room to showcase their vocal potential, and they pretty much deliver in that regard. You get a clear serving of them as singers, given the clean treatment on their voices. But it would have been the icing on the cake had they sang the middle eight a capella, or at least ended it properly. The way it finishes feels slightly messy - with the rap, which wasn't needed here - and the pulling back and pulling in of the instrumental. It's like they know how badly I want the a capella, but they choose to tease me instead. ==== There are definite flaws in this album. It feels like I've already heard a lot of these songs, and that's partly because Infinite keeps churning out songs in the exact same style, one album after another. The plus side to that pattern is that we have come to recognize an Infinite song when we hear one. They may sound similar, but there's clear consistency within their collection, and a noticeable level of growth as well. Infinite keeps sticking to their guns, and for that, they deserve some respect. They know how they want to sound and have learned how to deliver that sound effectively. Infinite are aware of their comfort zone and have stepped slightly out of it in this album. But now it's time for them to experiment a little, and add a little more variety to their flavor of music. — —
Overall Rating: 3.8/5
—
What are your thoughts on Infinite's new album?
— Suggestions for a future review? Hit the author up on Twitter (@rothsresidence) or via e-mail (arnold.arteaga@allkpop.com)! —
Rating Overview:
0 – 1.9 ;
poor
, without any redeeming qualities 2.0 – 2.9 ;
mediocre
, but with some saving graces 3.0 – 3.9 ;
good
, with noteworthy highs and lows 4.0 – 4.9 ;
excellent
, with minimal flaws 5 ;
superior
, and as near to perfection as the song/album can be —
Note: This article does not reflect the opinions of allkpop, only of the author.