Dividing K-Pop groups into units is nothing out of the ordinary; it's a maneuver that entertainment agencies have taken part in for many years. The latest act to be axed in half is girl group After School, who split into two four-member units: After School Blue and After School Red. Both units have made it clear that each will exude, perform, and sell two distinct concepts. AS Blue – Jooyeon, E-Young, Lizzy, and Raina – are to enliven their audience with a cute and bright concept (a la Orange Caramel), while AS Red – Jung Ah, Kahi, Nana, and Uee – are responsible for bringing a fierce and sexy sound to the table. — Track List: 01. Wonder Boy 02. Lady — AS Blue is at its core, Orange Caramel, but with two new members. From the bubbly arrangements and cutesy style to the 90's vocal processing, AS Blue seems like they're basically a sub-unit of a sub-unit. While Orange Caramel is known for pushing cuteness to its limits, AS Blue pulls back on that tactic just enough to avoid overly-saturating their audience with their syrupy-sweet image. -- -- Cho Young Soo, AS Blue's lead producer, did this girl group a favor by not over-thinking the cuteness of their concept, and focusing instead on being as 'soft' as possible in their music. The result is that AS Blue's lead single, "Wonder Boy", dwells in a fairytale sound that seems to match well with their image. Yet the sum of its parts isn't great enough to overlook the use of gimmicky strings, chimes, and child-like singing that K-Pop girl groups tend to use to sell this style of music. It's a giant lollipop; one lick of its sweet, sticky exterior, and you have enough to overwhelm your taste buds. What's worth noting, however, is how nice this girl group sound as vocalists. There's a certain formula in their voices that makes sense, especially when they come together to harmonize. And that precise chemistry they carry is magnified in the second track, "Lady". -- -- If one song nails either AS Red or AS Blue's concept right on the head, it's this one. "Lady" does exactly what it's supposed to do for this particular group: express a soft and bright sound that reflects AS Blue's talent in the best way possible. From Raina to Lizzy, every member is placed in just the right spot to showcase what they have to offer as singers. The song itself isn't as breathtaking as it wants to be, but at least it lives up to the all-around expectations for After School Blue. It's a standard K-Pop song, but it exemplifies the concept at hand in an efficient manner, not to mention how it has a clean and soft production to boot.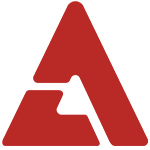 What should have happened for After School Blue to effectively dominate their 'rivals' is that they should have grabbed "
In The Night Sky
" from After School Red and claimed it for their own. As for "Wonder Boy", it would have fit perfectly into Orange Caramel's gushing gauntlet of melting sugar. In this way, it would have made After School Blue's overall single a lot more cohesive, and perhaps these girls would've tucked a few chart rankings into their (garter) belt. — —
Overall Rating: 3.0/5
—
What are your thoughts on After School Blue's 4th Single Album?
— Suggestions for a future review?  Hit the author up on Twitter (@rothsresidence) or via e-mail (arnold.arteaga@allkpop.com)! —
Rating Overview:
0 - 1.9 ;
poor
, without any redeeming qualities 2.0 - 2.9 ;
mediocre
, but with some saving graces 3.0 - 3.9 ;
good
, with noteworthy highs and lows 4.0 - 4.9 ;
excellent
, with minimal flaws 5 ;
superior
, and as near to perfection as the song/album can be —
Note: This article does not reflect the opinions of allkpop, only of the author.