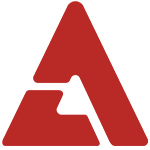 B2ST's Junhyung shed tears at the Singapore fanmeeting held on the 2nd.
At the fanmeeting, Junhyung started to cry after seeing fans fully supporting him. He was very touched by their love and support. Fans said,
"We are okay. It's sad to see him cry", "He must have been going through a tough time after his relationship went public", "He seems thinner and more gaunt."
Cube Entertainment
commented,
"Yong Junhyung is very sensitive. There have been many events with fans, but at this event, the fans were really supporting him; we think he was moved by that and cried because of it."
The fans were supportive of him and his relationship with
Goo Hara
. Meanwhile, B2ST will continue their Asia fanmeeting tour. Source: Sports Chosun