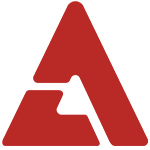 Though nothing has been confirmed by Rania's company, rumor has it that producer Teddy Riley has left DR MUSIC. For the past couple of days, Teddy Riley has been addressing the rumors regarding him leaving Rania through his Twitter. Responding to tweets from both fans and anti-fans, he said that he chose not to leave Rania, but their company. Some of his responses stated,
"I wish them the best. It's not the girls i dislike, I love Rania, they would be better wit me at SM Ent. Their manager do shady business, used me for my music. I love Rania I just don't like their company business. That's why they're not getting bigger. They don't do business upfront. They used my name every where then back door me on the group. It's ok they will regret it. If they leave that company I will sign them quick. Pls know the facts before attacking me. Attack their company. Such great talented will be wasted if they don't get better support."
Teddy Riley assured fans that there would be a press conference to address his leave, as well as discuss his future plans. He tweeted,
"We are about to break the news on Rania soon. There's a press conference next week in korea. We did not leave Kpop town.The surprise artists we are working with will be revealed at the press conference. Stay tuned!!!"
Stick with allkpop for further updates on Teddy Riley and Rania.
Source: Teddy Riley's Twitter (@TeddyRiley1)