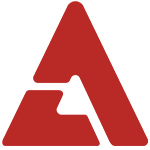 This year, those attending the
Korean Music Festival
got a taste of
allkpop
throwing our first pre-concert event. The project was huge and ambitious, and we were glad to see that the enormous crowd was able to match our energy; it reassures us that next year, when we go even bigger and better, all of you fans will be right there with us! To recap, we got a feel of how big our booth was going to be when we saw fans drift in around 10:00 AM. Nothing was slotted to start until 11:30AM at the earliest, but these fans had no qualms grooving to DJ
REXROWDEE
's hot remixes as they waited in line for our first special guest. In fact, our boy received some love of his own, as fans came up and asked him for an autograph and a picture. Before we knew it, it was noon and we had not just one, but
three
of our special guests arrive to kick off the adrenaline rush that would define the afternoon portion of the KMF experience.
Clara C,
IZ
, and
dumbfoundead
rocked the house by sitting down for pictures and autographs with fans – they were later joined by
Jennifer Chung
,
IAMMEDIC
,
Decipher
,
One Way
's
Chance
, and
Arden Cho
.
yongiephresh
and the boys from
New Heights
also dropped by our booth, where they rolled up their sleeves to work right with our staff in distributing our flyers. It was an all-star line-up that prompted all-day traffic control, with staff using
allkpop
's red thundersticks to guide the flow and ensure that everyone enjoyed a fun, yet safe meet.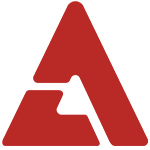 With
dumbfoundead
entertaining the crowds on the mic as the MC, free sandwiches and lots of merchandise from the allkpop inventory and the ever-generous
YesAsia
were given out. Over the day, the booth saw some hardcore K-pop fans, even for artists who weren't performing at KMF this year. At one point for the autographed BoA album dance contest, one girl started busting out moves from the "
Hurricane Venus
" choreography -- we wish we could've given her more! Additional contests included incorporating our thundersticks for a dance cover, answering trivia questions, singing k-pop tracks, playing rock paper scissors and other shenanigans that caused everyone to howl with laughter and bump up the energy for the concert later on. As time wound down, the crowds began to thin out as everyone headed uphill for the KMF concert ahead. To the very end, 
allkpop
and our guests had an amazing experience with our very first booth. We'll definitely be bringing back this hot pre-concert event next year, so thank you to everyone who dropped by and made it an unforgettable memory! Also, don't forget to log in the code found on the stickers of our KMF postcards - you could win a free
allkpop
customized iPad! Lock in your entry here.
Photography by: Kevin Chang & Alex Gao
Videography by: Matt Marasigan