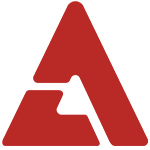 From the get-go, the boys of Super Junior were a topic of hot discussion. Launching their career in 2005 as a 13-member boy group, they've been reduced to 10 active members due to the departure of Han Geng and the absence of Kangin and Kibum. Though all 10 members have branched out into acting, unit promotions, and solo activities, there were four members in particular who managed to shine in their respective areas; they're none other than leader Leeteuk, Kim Heechul, Yesung, and Shindong. Coincidence or not, the four are dominating the prime time slots of MBC, SBS, and KBS respectively, and are highly recognized for their witty gab talents. The reporters of JoongAng recently met up with the four at a fusion restaurant in Cheongdam-dong, Seoul and enjoyed a glass of soju or strawberry cocktail for a laid-back interview.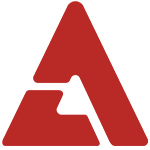 The reporter asked, "What's your alcohol limit?" Leeteuk: "Maybe a bottle of soju?  I can't drink that well because I end up throwing up whatever I ate afterwards." Heechul: "I just drink a lot (laughter). I even drank till the early morning yesterday.  I'm close with B2ST's Junhyung and met up with him for dinner." Yesung: "I can't drink that well either.  About half a bottle of soju is good enough for me." Shindong: "I can drink about a bottle and a half of soju, but I like beer more than soju.  Beer and chicken is the best combination.  Maybe it's because I resemble my mom the most that I like beer (laughter)." The reporter brought up the fact that Shindong's parents were running a beer restaurant, and Shindong quipped, "Yes, that's true.  But won't people think I'm advertising if I talk about it here? (laughter)"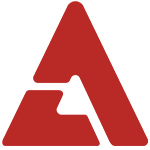 Since all four of them are active radio DJs, listeners can basically tune in for six consecutive hours, which fans have dubbed 'SuJu Time'; their programs run back-to-back from 8:00 PM to 2:00 AM every day. Considering the substantial DJ experience they've garnered so far, the reporter asked the members to rate each other's performances. Leeteuk: "Heechul has a very free personality and is rough to the point where I sometimes question whether it's okay to act like that.  But I think that's actually a positive quality for him." Heechul: "Teukie is a veteran with five years of experience.  He's very skilled at hosting smoothly and comfortably." Leeteuk: "I've been working with Yesung lately, and he's very fast at adjusting". Yesung: "I've only been working on the radio for a month, but I think having experience with a DMB broadcast is helping a lot.  Of course, it was a lot of pressure at first." Heechul: "Shindong runs his radio as if he's talking at some event. He truly seems to be made for radios." - The reporter then asked if they ever had any on-air slip-ups. Shindong: "I accidentally dozed off, which could've resulted in an accident. Once, I was so tired that I began sleep-talking while dozing off.  I had to tell the listeners that a pizza would be provided as a gift, but I accidentally said a 'bow' because I had seen a bow in my dream.  Thankfully, it went over well and I didn't get caught (laughter)." Heechul: "I make the mistake of switching up the artist and their song a lot.  For example, instead of Sunye's 'Maybe,' I'd say Maybe's 'Sunye' (laughter)." Leeteuk: "When I was working with Eunhyuk, there was an incident where it made me burst out into laughter.  We were introducing Miley Cyrus' 'Party in the USA,' but said 'Yoosa' instead of 'U.S.A'" And what about their memorable guests?  Heechul revealed, "Jewelry's Yewon guested a while ago, and she was so cute.  I was totally smitten with her (laughter)."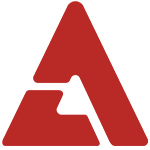 The four have been faring so well in the radio and broadcast arena that they're even being called the next generation of popular MCs. They're speculated to take over the roles of the current big names, which includes Yoo Jae Suk, Kim Gura, and Kang Ho Dong. Responding to the praise, Leeteuk said, "It's all too much, we can't live up to that yet.  I did talk about it once with Boom hyung, who's being discharged this summer. We both agreed to work our hardest for the next 10 years to become like our seniors." At the question of who resembles Yoo Jae Suk the most, Heechul replied, "Leeteuk.  I think that's why he works so well with Kang Ho Dong." Then who fits best with Kang Ho Dong?  Leeteuk chose Shindong.  Shindong himself explained, "Heechul hyung is like a mix of Kim Gura and Shin Dong Yeob, character-wise.  Even if he says sharp criticisms, you don't hate him at all (laughter)." As for Yesung, he expressed that he'd rather focus on music for now: "I want to do well in that genre too, but I think that my focus and role is in music for now." The remaining members readily agreed by nodding their heads, acknowledging that Yesung is at the top amongst idol singers in terms of live vocal talent.  The four even revealed that the majority of one of their hit tracks had Yesung's voice as its base.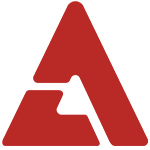 Guiding the discussion towards their six years of experience as an idol group, the reporter asked if they ever reflected on their past memories. Leeteuk: "It can't be put in words.  Just thinking of a particular moment makes me laugh. One time, Kangin and I agreed to pull a prank and pretend to discipline the younger members as a joke. When we were just about to begin, Yesung stepped up and said, 'It's all my fault', making us all burst out into laughter." Yesung: "Leeteuk hyung's nickname used to be 'My Room Teuk' because he'd always call the members into his room no matter where we were in order to build teamwork." Shindong:, "There probably aren't any other idol groups like us.  Whenever we do something wrong, we discipline ourselves and even ask our manager to reprimand us." - When asked how they endured the aftermath of Han Geng's leave and Kangin's absence, Leeteuk replied, "It's really unfortunate, and I'm especially upset lately because I haven't been able to get contact Kangin properly lately.  I was understanding in that everyone makes mistakes, but once he made the same mistake twice, I really did become upset." When asked to explain his controversial response to rumors of Han Geng's claims that the Super Junior members avoided his phone call, Leeteuk explained, "There may have been a misunderstanding, but I can't hold myself back when it comes to something affecting the members negatively.  I made a post on Twitter because I felt responsible as the leader to speak on behalf of the members." - Being singers themselves, the conversation turned to the hottest topic of the music industry today: MBC's "I Am A Singer." Shindong stated, "I was really surprised at the idea of bringing such legendary seniors together into one show." Heechul added, "For me, it's great and I love being able to listen to old hits again.  Even for us, we have a hard time recognizing rookies on 'Inkigayo' and will ask each other who they are, so the show feels a lot closer to us in that regards.  The controversies surrounding it are disappointing, though." Yesung hoped, "If I could ever receive an opportunity in the future, I'd love to be able to appear on the show.  I'm neighbors with Yoon Do Hyun, so I do meet up with him often." - To conclude, the men were asked what their future plans were for military service, dating, and marriage. Leeteuk revealed, "I'm worrying a lot about my service, actually.  I'm not sure yet, but personally I think I'll be entering sometime by the end of this year or early next year.  I've also thought that it'd be cool if we all entered together around the same time, since we're of similar age." On dating, Heechul revealed, "It's not that I don't date, but I don't have plans for dating or marriage for now.  I've never been in a relationship where it's lasted for more than a couple months.  I want to get married between 33 and 35 years old, and although I've said this many times before, I'm considering an interracial marriage as well." When asked about his scandal with Kim Yuna, Leeteuk clarified, "I've already clarified this many times, but people still tend to ask about it.  To repeat, I'm apologetic towards Kim Yuna for whatever way I affected her. I've never seen her after our uniform CF together. And Yesung friended her on mini-homepage before me." "So does that mean you're not dating anyone?" the reporter asked.  Leeteuk replied, "When I have nothing to do, I mainly stay home and surf the internet so I'm well aware of the rumors.  They're all misunderstandings, though (laughter).  I'm thinking of getting married around 35 or 37." Since Shindong aleady has a girlfriend and potential marriage partner, the spotlight shifted over to Yesung.  "For the past 10 years, my ideal woman has been Moon Geun Young-ssi (laughter)." - Lastly, what are their plans for future album releases?  Leeteuk revealed, "At the earliest, we'll be coming out with our fifth album this summer."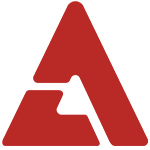 Source: JoongAng #1, #2 via Nate