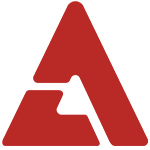 The
Wonder Girls
are holding an event through their Facebook page, and 9 lucky fans will be receiving holiday cards from the Wonder Girls!  If you want a card from one of the members, it's real simple!
1. Like their Facebook page (www.facebook.com/wondergirlsworld) and follow their Twitter, too! 2. Comment ONCE on their Facebook post about the event with the name of your favorite WG & your country (multiple comments will be disqualified). ex: My name is J, my favorite member is ______ and I live in NY! @followwg HAPPY HOLIDAYS and a WONDERFUL NEW YEAR!!
The event will last until 12/19 and winners will be announced 12/20, so hurry and enter!