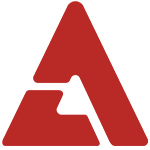 Big Bang's G-Dragon and T.O.P revealed their feelings on debuting as a unit group during the "World Premier" of their first album, held at M-PUB on December 14th. The premiere was broadcasted live through YouTube, allowing fans all over the world to get a first look at their debut work. The duo personally introduced the tracks for their album, some including "Baby Good Night," "Oh Mom," "Nightmare," "Today," and "What Do You Want Me to Do?", along with a digital preview of their triple title tracks, "Oh Yeah," "Bbeokigayo," and "High High." Much attention was put on the release of their music video for "High High," as it was revealed to be filmed at a club in Itaewon. It was also produced by Big Bang's Taeyang and Teddy, and features surprise appearances by other YG Entertainment artists. Unfortunately, the video skipped a bit during its play, causing G-Dragon to ask for the viewers' understanding by commenting in jest, "Whenever (errors) like this happen, they say that your album will go jackpot. Maybe it really will."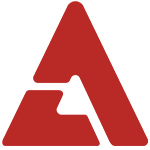 Regarding the background of the album's production, T.O.P revealed, "We decided to release this album as a special present for the fans that have waited for us. I had a lot of time on my hands after I finished my movie and did a lot of producing with G-Dragon." G-Dragon continued, "Whenever I'm preparing a new album for Big Bang, I always make sure to try a variety of member combinations. Out of everything, T.O.P and I had the most productions, which is what led to this album. Now that it's about to be released, the remaining trio gave us a lot of pressure by saying, 'Hyungs, you guys have to go out and do your best before Big Bang goes out as whole.'" T.O.P added to G-Dragon's comments, "They did give us a lot of pressure by asking us to do well, but they also gave us a lot of support as well."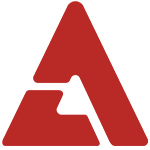 Regarding their decision on a triple track promotion, G-Dragon expressed, "We just wanted to let everyone hear as many songs of ours as possible in a short amount of time. With Big Bang's comeback album, we'll show everyone all five us promoting together." MC Kim Sung Joo continued by bringing up a question related to their song 'Bbeokigayo,' asking, "Comparing yourself to others, what do you think is your charm?" G-Dragon answered, "I'm not as handsome as T.O.P hyung, but I think I have a good personality." T.O.P answered with a smile, "I think my ear is more handsome than G-Dragon's ears," and went on to give reporters a peek of his ear.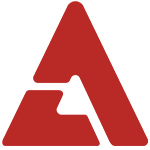 The duo will be releasing a digital single including "High High" and "Oh Yeah" on December 15th followed by their full album on the 24th. They will also be debuting through SBS's "Inkigayo" on the 19th. Representatives of YG Entertainment stated, "G-Dragon and T.O.P are rappers that grew up together dreaming of rap music even before the creation of Big Bang. Their unit album will feature music that is closer to hip hop and rap, than previous songs with Big Bang." Source + Photos: Star News