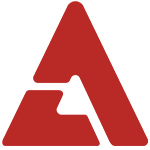 On the November 27th episode of MBC's "We Got Married," the popular 'Adam couple' went on a fishing trip for their one year anniversary. While on the boat, the two read aloud the letters they wrote for one another. Ga-In's stated:
"Kwon, it's been almost a year since we've met. I may be your nuna, but I'm thankful for you thinking preciously of me even when I act like I'm younger. I want to express it in words each time, but you know that I'm not good at expressing what I like, right? You're someone I need by me. Thanks for being by my side, and no matter what we later become, please give me strength by my side. I still feel nervous, like it's only been a month since we've gotten married. I don't know what kind of love this is, but I love you."
Jo Kwon
smiled brightly and replied, "
Thank you. Really,
" while Ga-In attempted to hide her embarrassment by shyly stating, "
I want to jump in the ocean. Right now
." Source + Photos: Osen via Nate