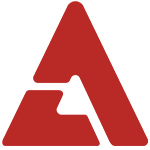 With his solo digital album due for release on November 25th, a large support team for
Park Jung Min
will be visiting Korea in support of his album production. After finalizing his management contract with "
Sony Music Asia
" in Taiwan on September 30th, Park Jung Min received a promise of support from the chairman, and it seems as if that promise will be upheld. The CEO of
"CNR Media Partner
," the chairman of "
Sony Music Asia
," and the chairman of Taiwan's #1 channel, "
Wang Wang Group
," will be flying to Korea on October 24th on a private plane in order to personally see Park Jung Min. His agency representative revealed, "
Taiwanese companies have taken a great interest in Park Jung Min. Since his album production is being done in Seoul, they have been greatly curious of the progress and have decided to visit in order to support and help in any way they can.
" Source + Photo: TVDaily