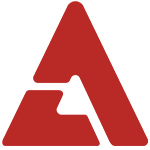 Singer Bae Seul Gi was once confirmed to star in a Hollywood movie, titled "Finale", but that is no longer happening.
People were curious and confused as to why she was pulled out of the movie. Her agency announced on October 14th,
"We decided to quit the movie after watching the production staff struggle with funding."
The movie's website reported the same news. They said,
"Bae Seul Gi couldn't star in the movie due to budget issues. Bae Seul Gi was the perfect match for this character, but it fell through."
The description of her character was also deleted off of the website. Bae Seul Gi was going to play the daughter of a Korean mafia member that is in love with the son of an Italian mafia member. They filmed a teaser video in December of last year, so it's probably upsetting for Bae Seul Gi to let go of the project. She even bragged about this role on '
Strong Heart
' in an episode from May. Source: Star News Photo: Star News