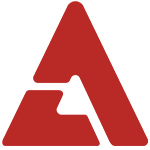 You have seen the fancams, now get ready for the broadcast version! Today, the 2010 Incheon Korean Music Wave that took place on August 29th at Incheon World Cup Stadium was shown in place of the weekly Saturday broadcast of MBC's Music Core. The event, hosted by SNSD's Yuri and Tiffany, as well as Oh Sang Jin, was filled with terrific performances including the special stage of CNBLUE and SNSD's Seohyun. Due to broadcast constraints, not everything can be shown. The following is the list of artists who performed in the event:
- BoA (Hurricane Venus) (Dance break ver.) - SE7EN (Digital Bounce) - Super Junior (No Other + BONAMANA) - Taeyang (I'll Be There) - 2PM (Without U + I Was Crazy About You) - SNSD (Oh!) - KARA (Lupin) (Dance break ver.) - Son Dambi (Queen + Saturday Night) - SHINee (Lucifer) - Brown Eyed Girls (Sign + Abracadabra) - SG Wannabe (Lalala) - F.T Island (Love Love Love) - After School (BANG!) - CNBLUE (LOVE) (Remix ver.) - Supernova (On Days That I Missed  You) - U-Kiss (ManManHaNi + Bingle Bingle) - 4minute (Huh) (Remix ver.) - BEAST (Special) - MBLAQ (Y) - SECRET (Madonna)
Check out all the great performances from the Incheon Korean Music Wave below! Many thanks to
CrazyCarrot
for his hard work!