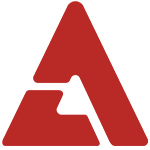 2AM's Seulong couldn't hide his joy when he met actress Shin Min Ah on Strong Heart.
In the episode that aired on the third,
Shin Min Ah
guest starred to promote her upcoming drama with
Lee Seung Gi
called
My Girlfriend is a Nine-Tailed Fox
. If you're a big
Seulong
fan, you must know that he is obsessed with Shin Min Ah. Not only does he talk about her constantly, but I remember watching the
HahaMong Show
where it was revealed that he has a photo album of her on his computer. He sat right behind her on the show and couldn't act more like a fanboy. He wasn't able to look at her in the eyes or say many things.
Kang Ho Dong
, being the matchmaker he is, couldn't help but tease him. He made
Shin Min Ah
turn around to look at
Seulong
, and of course, shy
Seulong
couldn't handle it.
Seulong
said to her,
"I beg of you to not turn around. I get goosebumps throughout my whole body."
He also added later,
"I don't watch the coffee CF with her and Won Bin. She looks beautiful but there is a kiss scene and I can't handle it."
Shin Min Ah
replied,
"I heard (about him liking her) about it and I was thankful. I remember those kinds of things."
Seulong
also made sure to watch the episode on TV when it aired. Fellow 2AM member
Jo Kwon
tweeted a picture of
Seulong
watching the show.
Jo Kwon
wrote,
"Ah lol Seulong hyung succeeds!!!!!!! lol He is monitoring and his back is happy."
He must really like her. What a cute fanboy he is.