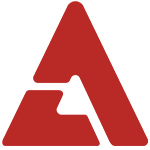 The seven girls of Rainbow are back!
On the fourth, a picture of all seven girls was released by their company. This is actually one of the many photos from their upcoming single album. We haven't seen these girls since they promoted
Gossip Girl
last year, and I think many fans have missed them dearly, so it's good to know they're coming back. They seem more mature and graceful in this photo, but what caught everybody's attention is the eye makeup, as the eyeshadow colors are the colors of the rainbow. Their straight dark hair, pale skin, and white clothing makes the colors stand out even more. Are you guys excited for their comeback?