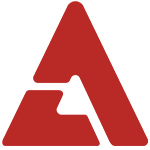 Too old to be idols, yet too beautiful to be unloved... Brand new girl group Nine Muses have joined for an interview to discuss their behind-the-screen stories, confessing their deep frustrations for their long-awaited debut. As many already know, Nine Muses have been formed since 3-4 years ago, but never managed to surface on stage until just recently. Only three members of original Nine Muses still remain in the current Nine Muses, as 6 members have been replaced over the past several months. Nine Muses revealed,
"We've all prepared for our music career after we've become full-grown adults. We've all had our social lives as adults, so we've had fears to abandon them all to start on something new. The original members were also worried if Nine Muses could survive as artists after the break-up of the original. But we could not give up our dreams of becoming singers, so we've worked hard and sturdy. And finally, we now have our own album."
The nine girls -
Rana
,
Sera
,
Lee Sam
,
MinHa
,
Eunji
,
Jaekyung
,
Lee Lynn
,
Bini
, and
Hyemi
- have definitely been through a lot to achieve their dreams. Let's wish the best of luck to all!