Currently in hiatus after sweeping the television ratings with her main role in High Kick Through the Roof although one would differ judging from her numerous CF deals in recent times, Shin Se Kyung has garnered much attention again for her newfound talent in... poem writing. On an internet blog, Shin Se Kyung's former English teacher who's taught the starlet for nearly three years posted a piece of English poem. It turns out that Shin Se Kyung had written the poem herself back when she was 8th grade. And no, it's far from the infamous Engrish many Korean celebrities are famous for speaking... Here goes the masterpiece.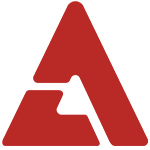 Near at the window Shine forsythias in yellow Bathing in the sun, In a mild afternoon If feeling leisure time Yawning a boring yawn, On the play yard If seeing the sand Glittering with soft light I know spring has come.
With her usage of stanzas, rhythm, and even rhyme scheme, Shin Se Kyung doesn't look like an ordinary English speaker at all. Her fluency in the language was also shown in an episode of High Kick, and gained much speculation that Shin Se Kyung is actually an American born. She is really quite something, don't you think? Many thanks to
tokkiokki
for the tip.