Although this hasn't been 100% confirmed, Leesmusic has released the tracklist and album cover for SNSD's upcoming 2nd album, Oh! Take it however way you want, but any info is good info for SNSD fans, right?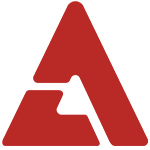 1. Oh! 2. Show! Show! Show! 3. 뻔&Fun (Sweet Talking Baby) 4. 영원히 너와 꿈꾸고 싶다 (Forever) 5. 웃자 (Be Happy) 6. 화성인 바이러스 (Boys & Girls) -feat.key (SHINee) 7. 카라멜 커피 (Talk To Me) 8. 별별별 (☆★☆) 9. 무조건 해피엔딩 (Stick Wit U) 10. 좋은 일만 생각하기 (Day by Day) 11. Gee 12. 소원을 말해봐 (Genie)
The MP3 track will be released on January 25, and the MV will come out between January 26 & 29. The girls' album
Oh!
will be released on the 28th and they will make their comeback performance via MBC Music Core on the 30th, stay tuned for full coverage!