Gossip
Manager reveals that there are brokers connecting actresses with "sponsors"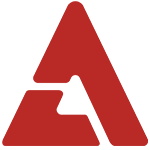 It has recently been discovered that there is allegedly a broker that connects female celebrities with "sponsors".

A former entertainment manager who's worked in the industry for years stepped forward on April 25th and met with reporters to reveal, "Aside from the Open World scandal, there is a professional broker that provides sponsors with sexual services. When I used to work as a manager for a B-list celebrity in the past, we received an offer of $263,365 USD for six months of service. The service would be one or two nights a month, and it's set up so that you receive half the pay on the first meeting and the rest at the end of six months."

He continued, "I don't know how the broker found my number. He introduced himself as a secretary for somewhere but I knew that it wasn't true. I met him to see what he exactly wanted and he arrived in Mercedes Benz, wearing an expensive suit, watch, and shoes. The offer is basically about $61,452 USD a month, and that's a tempting offer, especially for smaller companies. Of course, I rejected the offer, telling him that I'm in this industry for life and that he couldn't possibly insure my life's career with this."

The manager also added, "The broker then tried to make another deal, saying that if we agreed to the contract, he'd send over a Benz E20 to the front of our company the next day, signed over to me. He claimed that if the six months were good, he'd add a premium for a full year. After the year, he offered to clinch several TV CF deals for the actress."

Concluding his interview, he stated, "The broker seemed to work mainly with actresses that already have a name. You can't just ruin the life of your celebrity just because you want a Benz. This is a bit different from the Open World scandal but these sorts of things are always being offered to actresses. The problem of people trying to 'purchase' actresses needs to stop completely. An actress's right way to fame is building up her popularity by being acknowledged for her acting."

Source + Photos: TV Report via Naver
Get the best of AKP in your inbox
DON'T MISS
Comments
There are 0 comments
Login With...