Music Releases
Movies
Pictorials
Idol music show "Immortal Song 2" airs episode #7!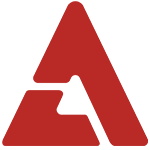 KBS's 'Immortal Song 2' broadcasted its 7th episode on July 15th with its all-idol cast! The rundown of 'Immortal Song 2' is that each contestant sings unique covers, just like on 'I Am a Singer'; however, there are no eliminations to pressure them. The six castmates will instead battle for pride, as the first place winner will be judged by a 200-member audience. Not only that, but they'll also receive priceless pointers and tips from the original artists of the songs they cover. With fresh new re-arrangements by the six idols, the 200 audience members were utterly captivated with the potential they showed. This week's mission was to perform an adaptation of legendary hit songs by Joo Hyun Mi. MBLAQ's G.O chose "You're Leaving For Memories" while 4minute's Jiyoon chose "We Meet Again". 2AM's Changmin chose "Blues of Tears", 2PM's Junsu chose "Wait", and F.T. Island's Lee Hong Ki chose "That Person at Shinsa-dong". Check out the performance and competition cuts below, and tell us your favourite! === + Hyorin + Changmin + Hyorin vs. Changmin == + Jiyoon + Changmin vs Jiyoon == + Junsu + Changmin vs Junsu == + Lee Hong Ki + Junsu vs Lee Hong Ki == + G.O. + Final Winner === Next week, it will be the male vocalist special episode where Kim Tae Woo, K.Will, Wheesung, SG Wannabe's Lee Suk Hoon, Hwanhee, Norazo's Lee Hyuk, Lee Jung, and musical actor Lim Tae Kyung will compete. Their mission? Classic oldies.
Get the best of AKP in your inbox
DON'T MISS
Comments
There are 0 comments
Login With...