Social Media
Lee Joon and Go Young Wook have reconciled!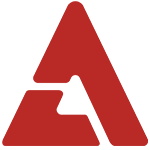 Singer Go Young Wook and MBLAQ's Lee Joon have reconciled with each other! On May 11th, Go Young Wook wrote on his Twitter, "We have reconciled. A picture of proof with MBLAQ Lee Joon after we had met through "Strong Heart". A broadcast is only a broadcast." and uploaded a picture of himself with Lee Joon. In this picture, the two men are wearing the uniforms for KBS "100 Point out of 100" and holding each others hands while facing each other. They both have an expression as though they are asking for forgiveness. This picture was pertaining back to the March broadcast of SBS "Strong Heart". Lee Joon had revealed that he broke up with his girlfriends because of Go Young Wook. He also added, "One time, when I meet Go Young Wook at the broadcasting station, he kept looking at my shoes with interest. Inside my thoughts, I thought 'Hey! Are you trying to go after my shoes now?'" At that time, the two men have reconciled with each other but with the media, the news became a little exaggerated. Go Young Wook had to assure people by stating on his Twitter, "There are a lot of exaggerated headlines because of the broadcast. Please don't judge Go Young Wook because of that." Source: TV Report via Nate
Tags
Get the best of AKP in your inbox
DON'T MISS
Comments
There are 0 comments
Login With...