Interviews
After School discusses their admissions and graduation system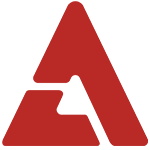 Although it's a familiar concept in other music markets, After School was the first to debut with a unique admissions and graduation concept in Korea. It's a genius system for the agencies themselves, since what better way to test out the potential of their trainees than by adding them as a rookie to an already established group? Unfortunately, the ones that must directly endure this system are the members themselves. Although there hasn't been a formal departure yet (aside from Yoo So Young's leave), one can only imagine the emotional and mental stress this puts on the relationships between the members. In an interview with Star News, the girls directly addressed the issue as honestly as they could. "At first, we were a bit put off that we had worked so hard to establish After School's name and that just anyone could join. Why would we think that? Whenever we felt that we were finally getting our teamwork down, someone would leave and another would join." Even with their latest "Virgin" release, the members came in tow with E-Young. "It was difficult to deal with at first, but it just became natural after a while. We all just focused on the stage and accepted our new members with an open heart. It's all for After School, after all."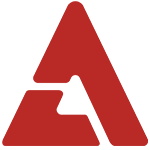 The members are divided into generations, with Kahi, Jung Ah, Jooyeon, and Bekah in the first generation, UEE in the second, Orange Caramel in the third, and E-Young in the fourth. The girls stated, "Now that we've been through all of the ups and downs, there aren't any obstacles for us in that regard. By experiencing all of this, we've gotten a lot stronger as a team. We also grew and matured as we overcame hardships together. Now, our dream is to see the new members of After School promoting dozens of years from now." Now that they've made their comeback, what are their goals for this promotion cycle?  "We want to get an 'all-kill' on every music chart. It's a dream that every singer would want. It's not a must, but we think it'd make us feel like we're being rewarded for our hard work." They concluded, "There's still a long way to go. We're just running straight ahead, not paying attention to first or last place. This album is important to us since we want to firmly establish ourselves through this promotion cycle. We're going to band together tighter than ever to show everything we can on stage." [gallery] Source: Star News via Naver
Tags
Get the best of AKP in your inbox
DON'T MISS
Comments
There are 0 comments
Login With...