General
Why did San E join JYP Entertainment?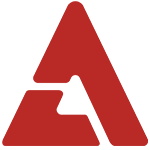 San E recently released his mini album, 'Tasty San,' marking his official debut in the Korean music market after working as an underground artist. He won the grand award for best rap and hip hop songs and was dubbed as a 'rap prodigy' earlier this year in March at the 7th Public Korean Music Awards. However, his underground fans wanted to understand his decision to join JYP Entertainment, an agency with a stable of popular idol stars such as 2PM , 2AM, and the Wonder Girls. In a recent interview with Star News, San E explained with a smile, "JYPE is loved for their public friendly songs. I just wanted to get my name out to the public as opposed to doing real hip hop music. 'Tasty San' is an album that was produced by both me and Park Jin Young (JYP). However, the production style of it was done in my own taste, making it the first debut album put out by JYPE where the artist created it himself." Although he is now a part of a major idol agency, his production style is still reminiscent to that of his underground days. He began to explain that his background also drew him to working with JYP. Park Jin Young has a lot of contacts with various singers in America, allowing for closer observation. "I emigrated to Atlanta in junior high. My parents still live there. While attending college at UGA (University of Georgia), I noticed that Park Jin Young worked on a lot of collaborations with American artists and realized that JYPE is a company that's spreading out into the world, which is what brought me to send them a demo tape. Luckily, JYPE took me in last August and I've finally debuted now." San E had help from JYPE artists for his debut album such as miss A's Min, 2PM's Junsu, and the Wonder Girls' YeEun. He stated, "They were a great help to me, but there's also a great sense of pressure being JYPE's first traditional hip hop solo rapper. I told my 'underground fans' that I'll be doing well even in JYPE, so I'll be working hard and enjoying my performances to make that happen."
Get the best of AKP in your inbox
DON'T MISS
Comments
There are 0 comments
Login With...