Recent photos and videos of ITZY member Yuna from the group's 1st fan meeting have stirred up fervent discussions on online communities.
In particular, during ITZY's performance of "Twenty", the members were seen wearing short crop tops. And due to the strong lighting used on stage, many netizens pointed out that Yuna's ribcage was prominently visible, even to the point that some raised concerns over her health.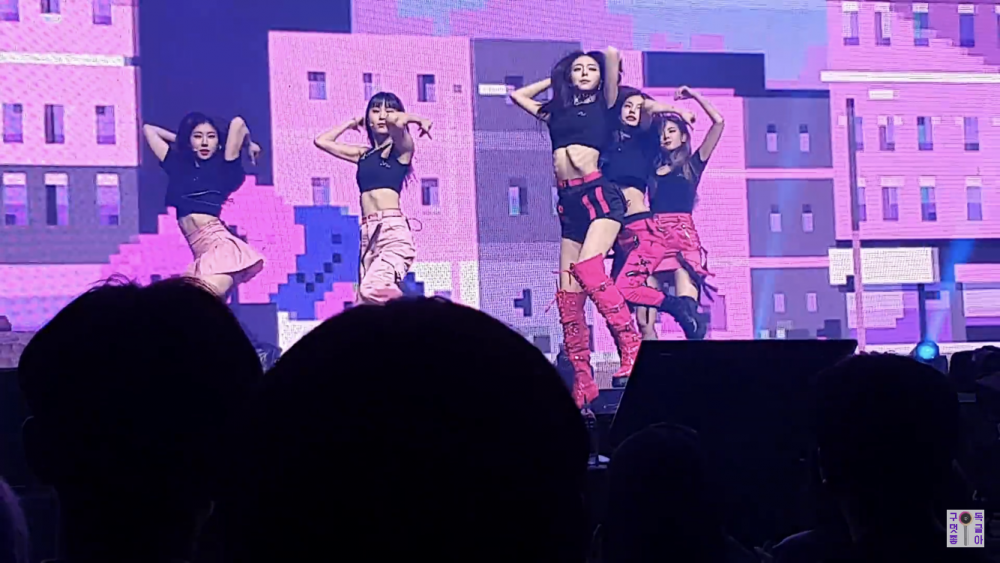 Some commented,
"It's kind of scary... is it okay for a person's ribcage to show like that?"
"It really does look like she doesn't have anything but bones and skin..."
"I don't believe in people who say that 'some people just don't gain weight even if they eat a lot'. People who look like that always have a reason. It's honestly the fault of this industry, where female idols are not allowed to eat."
"I don't know. If her parents saw her like that, wouldn't they worry?"
"In the video, they sometimes look like they might pop out..."
"I'm sorry, but it really looks like I'm watching a skeleton dance."
"This reminds me of Wendy when she went on a really unhealthy diet during her debut days."
However, others refuted,
"Yuna just happens to have a type of body where her ribs show very prominently. She told us that she ate pizza before going on stage for the fan meeting."
"It's the effect of the stage lights."
"It's the strong lighting, plus photo effects. She's usually really healthy-looking."
"Don't worry. I promise you, Yuna is healthier both physically and mentally than the malicious commenters who are feinting 'concern'."
"That's what happens when you breathe. You suck in, and your ribs expand lol."
"Just leave her alone and stop body shaming others. Yuna is really fit and exercises daily."
"She's not sick, she just has a thin waste. Get over it."