Netizens have raised suspicions that former co-stars Song Kang and Han So Hwee are dating, based on one particular drama making film episode.
The 34th making film clip of JTBC's romance drama series 'Nevertheless' took viewer behind the scenes during Park Jae Un (Song Kang) and Yoo Na Bi (Han So Hwee) enjoying a cute date at home. During the second part of the making clip, Song Kang and Han So Hwee can be seen filming a scene where Jae Un dries Na Bi's wet hair. After one take of the scene, the director gives the two actors some more directions. The director tells Song Kang, "Dry her hair a little bit slower. And at the end, a cute little kiss. Like on the cheek or something."
Then, as soon as the camera begins rolling again, the cameraman calls "Cut," due to a noise in the background. While staff members converse in the background, Song Kang and Han So Hwee also talk in muffled voices.
(In the video above, starting ~ 4:57 mark)
Song Kang: So Hwee
So Hwee: Yeah
Song Kang: Should I do it on the mouth
So Hwee: Yeah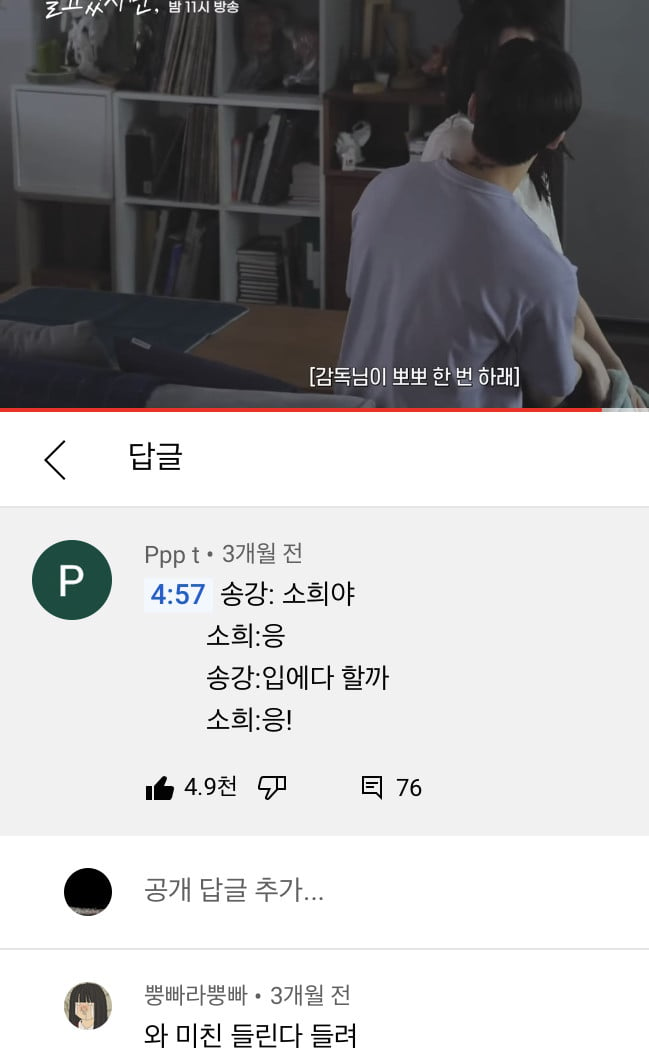 Netizens commented in response:
"Visuals check, same age check, no illegal record check, no reason for people to disapprove of the relationship check, so if you two start dating that would make me so happy."
"Am I jealous of Song Kang right now..."
"I mean if Song Kang wasn't into So Hwee, that would just make him a weirdo. Look at her."
"Of all the making videos of Song Kang I've seen, he's the most excited when he's around So Hwee."
"Please date publicly pleaseeee."
"Their visuals are so perfect together TT."
"If I were either Song Kang or Han So Hwee, I would definitely fall for those perfect faces."
Meanwhile, others also added in opinions like:
"Really? Usually all the lead couples look like they're dating in the making films."
"Why would two rising actors weight themselves down with a relationship when their careers are going places tho."
"Remember how everyone was so convinced that Eric and Seo Hyun Jin were dating during 'Another Miss Oh' but he was dating Na Hye Mi for like years and years."
"I don't think they're dating. Maybe Song Kang has a crush on Han So Hwee."
What do you think of the suspicions?