Ella Chen shines as a mentor in "Youth with You" (Idol Producer) survival show. Ella asked trainees why they're lacking confidence and what are they scared of. Trainees quickly shared their concerns and then Ella said:
"Are you willing to try your best? Then you are not stupid. Tell yourself, you are not stupid. Say it loud. Be brave, louder you didn't even have the confidence to say this."
In another sentence Ella said:
"Because you've never listened to your inner voice. Whom does your life belong to? (You) then why should you care about others? Your life only belongs to yourself. You have to live for yourself, and don't care about what others think."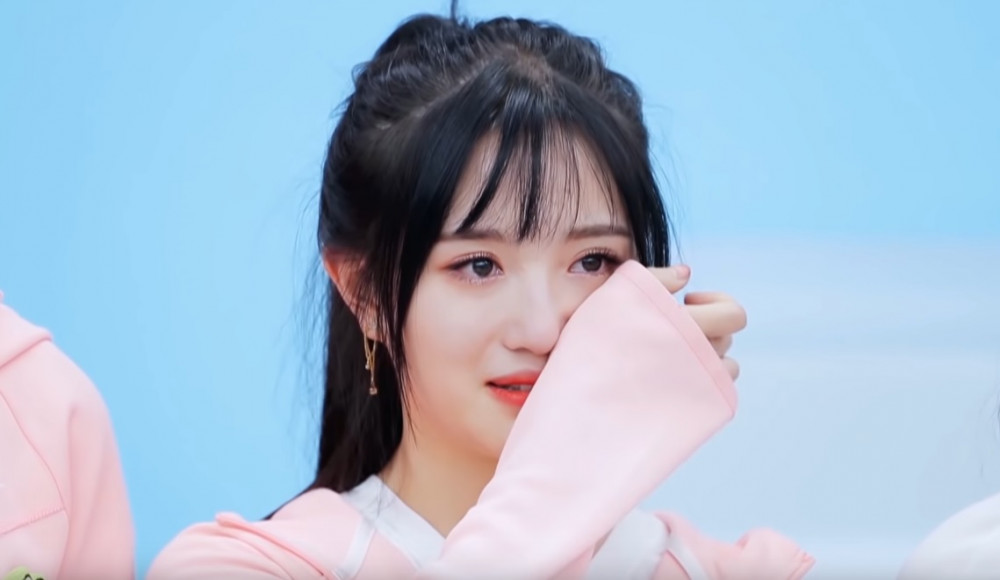 Seeing that trainees are already crying she quickly joked:
"I really can be a psychologist. Give me some consultation fees later. You need to pay. (laugh) It's free."
The biggest surprise came when mentor asked girls to come and form a circle and in the long speech, she mentioned her friends Selina and Hebe from group S.H.E. - Ella brought back memories about hardships with their comeback after Selina's injury (Selina Jen was seriously injured in an explosive accident while filming the television series "I Have a Date with Spring" along with co-star Yu Haoming. Selina suffered third-degree burns on more than 54% of her body and
needed to undergo skin grafting treatment/operation where her hands, legs, and back were injured.)

"You guys really look like bunnies who are freaked out. Be brave. Don't be afraid. It is my life motto to be brave. Just like the self-images of the three of us, Selina was gentle, Hebe was confident and I was brave. I think it's really important to be a brave person. Since you've already been here just give it a go. Don't be afraid all right? Give your teammates a hug.
Remember what the lyrics say. and believe that you can be a better self. Try to listen to your true inner voice. I think this is a lesson to be learned in our life. You know I've been there. I also got confused sometimes."
"It was after Selinas injury. We held our first comeback concert. I took it so seriously that I dared not to take my microphone close. I was afraid that I couldn't sing well and affected their performance. I was afraid that I may ruin the concert, which had been long-awaited by many. But Ifeel this is something that everyone will experience in life. I think it's normal because when you doubt yourself, you find your problems and learn something from the process. Every experience is a gift."
Then she chanted with trainees, sing it bravely:
"I can do it, I can do it!"