Back on December 5, BoA attended Japan's annual '2018 NFS Music Festival' during its first night of performances, to perform her hit Christmas track "Meri-Chri".
Many fans of BoA know that she actually suffers from severe stage fright, even after 18 years in the music industry. The singer shared in the past that her stage fright developed after her Japanese debut stage, due to the bad live mistakes she made during that stage.
It seemed that BoA took to the stage with a lot of nerves once again on December 5, for her 'NFS Music Festival' performance. Netizens noticed that BoA's hand, holding her microphone, trembled noticeably during the first part of her stage: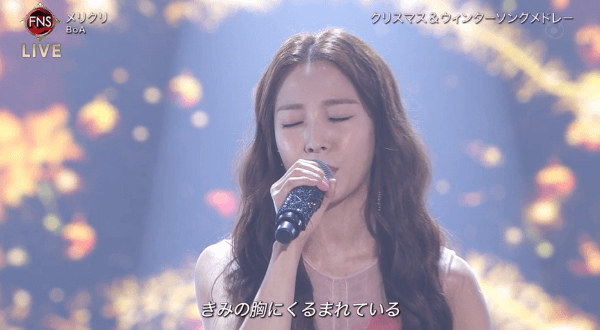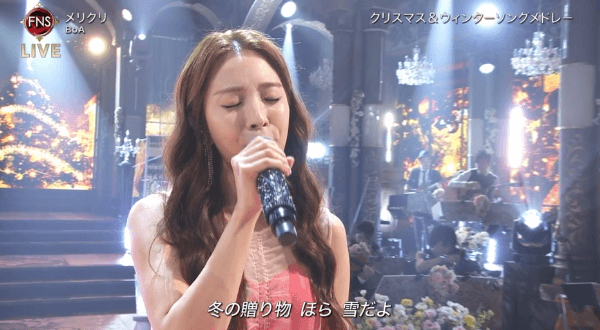 Later on, BoA could be seen holding her microphone tightly with two hands: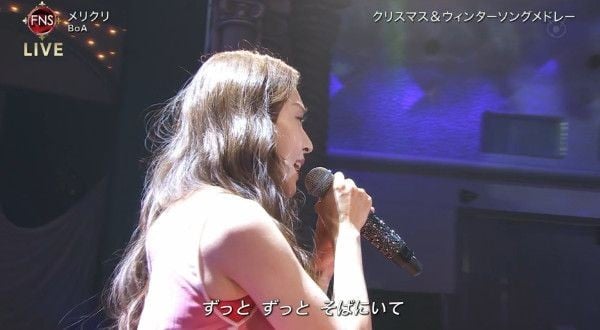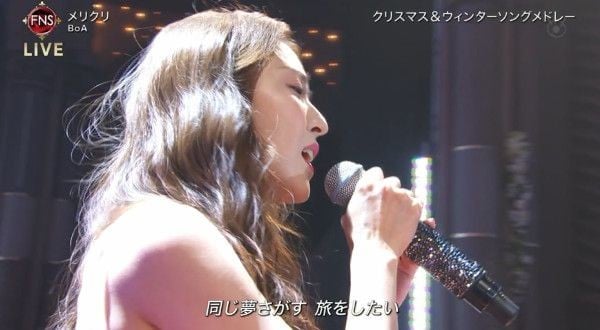 Then clutching her skirt with her other hand if she weren't using both hands.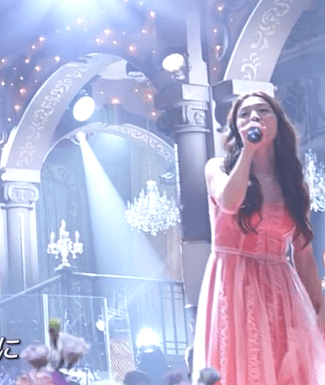 Despite her nerves, BoA delivered a great live stage of her classic, Japanese favorite, and netizens applauded her with comments such as, "OMG, that was her performance when she was trembling nervous?? Can't imagine how amazing she'd be without the nerves...", "She is so respectable, and I feel for her, and so cute and pretty", "Wonder how much she fights to overcome her stage fright each time... so proud of her", "She looks like a princess, she did amazing", and more.
You can catch BoA's full "Meri-Chri" performance above!