That's right people, Bohye and Jiwoo are back!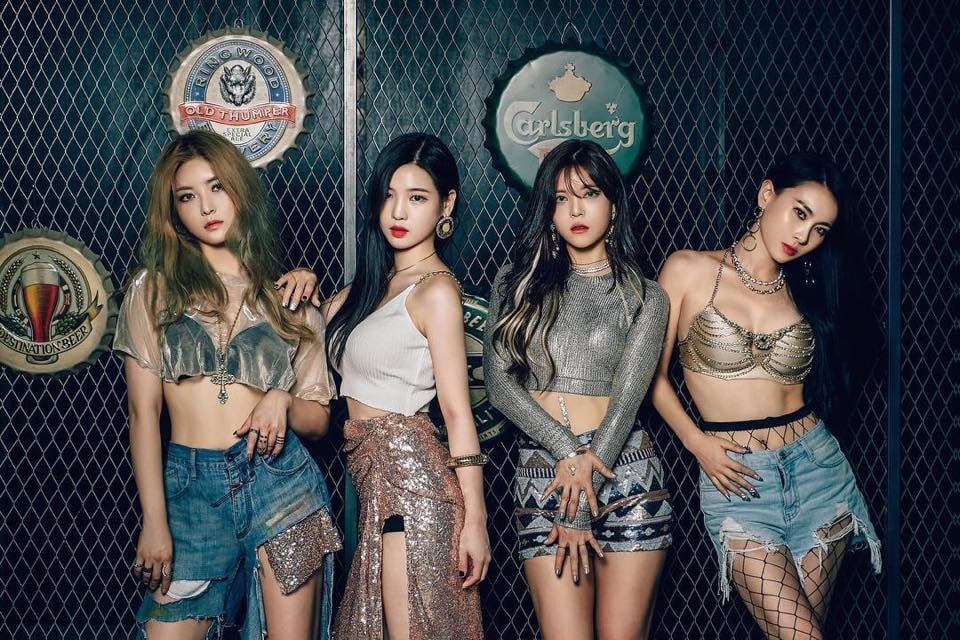 DESTINY made their debut on the 28th of September with the song Like A Bomb and currently consists of the four members Kim Bohye, J.C (Choi Jihye), Sui (Park Suhee) and Jeong Yooyeong.
J.C made her debut in 2014 in the idol group Wanna.B as the leader and rapper Jiwoo. She can be found on every release of the group so far.
But J.C doesn't only have idol experience. She has also worked as a choreographer and a dance teacher. Some of her students include Baek Yerin and TWICE from JYP! Some of the groups she created choreographies for are RaNia, A.De and Wanna.B.
She has also won the award for the New Rookie Fitness Model in 2015.
Member Sui also has experience as a dance teacher. She taught at Choon Entertainment and A Story Entertainment
Bohye first made her debut in Bella in 2011 with the song Don't Let Go. The group released 3 singles (including one OST), before disbanding the same year after the release of their final song Get Down. Bohye went back to being a trainee and re-debuted 3 years later, in 2014, with her fellow Bella group members Haena and Dia in girl group Kiss&Cry. Just like Bella, they only released 3 songs: Be Modern, Domino Game and Revenge. They disbanded only a couple of months after debut. She made her solo debut in 2016 with the song Overload and collabed with Baksal in 2017 on the song Riverwater.
Last but not least, Yooyeong practices yoga, pilates and bellydancing. She even won national bellydancing contests in 2010 and 2015
She has experience as a model under the name Rose/RoseJ.
Interested in this group? Check out their social media!
Google +
Youtube
Bohye

Instagram
Jihye