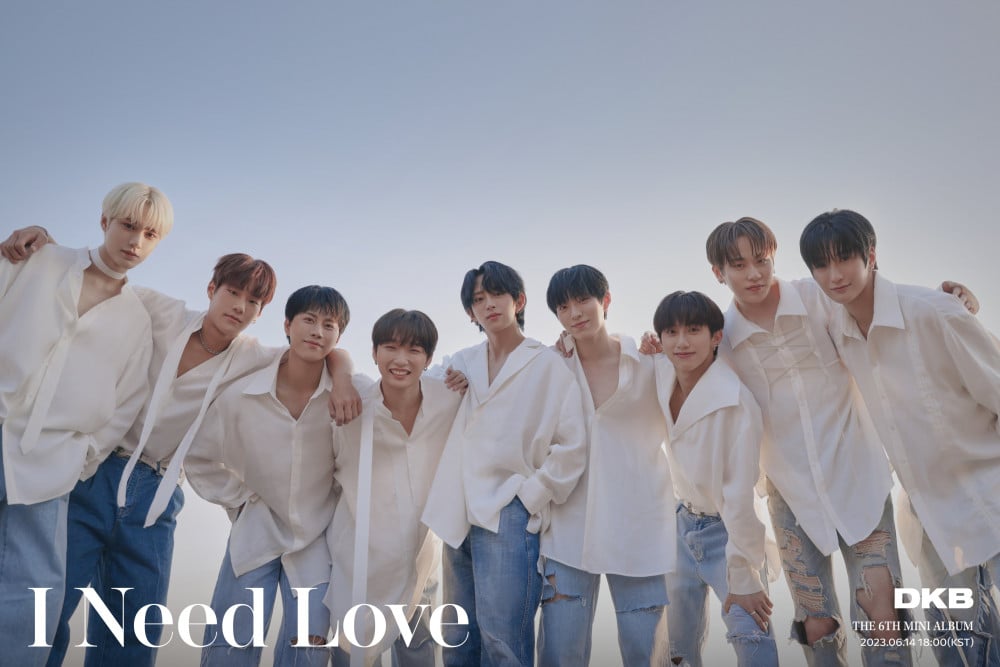 Brave Entertainment set the stage for a thrilling summer on May 24, 2023, as they revealed that the dynamic K-pop group, DKB, is gearing up for a comeback in June with a brand-new album. The anticipation escalated further when, just a few days later, DKB teased their fans with a sneak peek of their sixth mini-album, 'I Need Love,' slated for release on June 14.

'I Need Love' will mark DKB's sixth musical venture in the form of a mini-album. The track 'I Need Love' will serve as its title track, promising a refreshing tune for their fans to enjoy.

DKB continued to build momentum leading up to their much-awaited comeback as they released a second set of concept photos, showing a fresh new look on June 7, 2023. Shared across their social media platforms, the visuals piqued the curiosity of their followers, promising a unique aesthetic and fresh sound for their upcoming album.