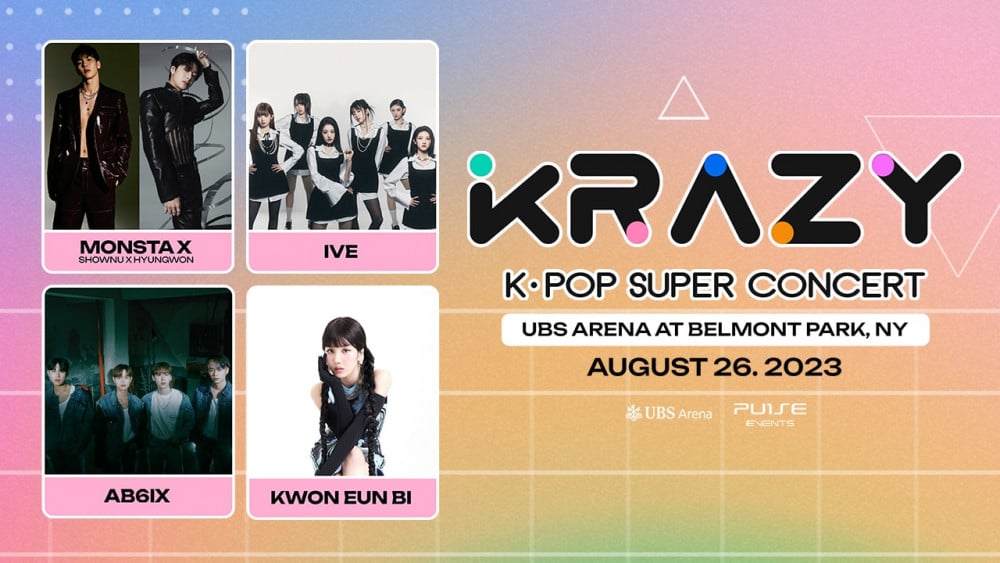 Get ready, K-Pop enthusiasts, because the must-attend concert of the year is about to explode onto the American stage! Brace yourselves for a mind-blowing experience as Pulse Events proudly presents the 'Krazy K-Pop Super Concert' coming to the iconic UBS Arena in New York on August 26.


Hold onto your seats because the stellar array of artists involved has just been unveiled and it's a dream lineup for any K-Pop aficionado! Fans will be excited to learn that the 'Krazy K-Pop Super Concert' will feature electrifying performances from none other than captivating duo, MONSTA X's SHOWNU and HYUNGWON, rising stars, IVE, explosive boy group, AB6IX, and remarkable solo sensation, Kwon Eun Bi! It's a lineup that dreams are made of, and it's only going to get better!


We hope you're excited because Pulse Events has promised to unveil even more incredible artists, ensuring that this 14,000-seat arena will be packed with out-of-this-world talent, charisma, and memories to last a lifetime! The anticipation is reaching a fever pitch, and fans around the world are eagerly waiting for the big reveal. So, stay tuned, because this concert is sure to be one for the history books!

We're also excited to announce that allkpop is an official merchandise partner of Krazy K-Pop Super Concert and VIP fan club outlet! allkpop is headquartered in New Jersey and New York, so we're proud to be a part of such a historic event and hope to see many of our readers at the show!

Mark your calendars for June 8, 2023, because the frenzy of ticket sales will begin! Pre-sale tickets will be exclusively available on Ticketmaster, so be sure to be early to secure your spot for this historic event. Fans can also opt for public on-sale starting June 9, 2023, but act fast- these ticket supplies are set to fly off the shelves!

Fans seeking the ultimate VIP experience can also purchase the Stagecheck VIP Package which offers a whole new level of excitement. Early entry to the venue, designated check-in, and a chance to witness the pre-show artist stage check are just some of the perks these VIP fans will get! But that's not all – exclusive VIP gifts, including a Krazy Super Concert T-Shirt and a mesmerizing LED Controlled Pendant and Lanyard, will make you the envy of every K-Pop fan for years to come. And let's not forget the pre-show Super Concert & Artist Merchandise Shopping Opportunity, where you can indulge your love for all things K-Pop!

With such a diverse array of artists on Krazy K-Pop Super Concert's lineup, there's sure to be something for everyone! Which of the following artists are you most excited to see?
🌟 SHOWNU and HYUNGWON of MONSTA X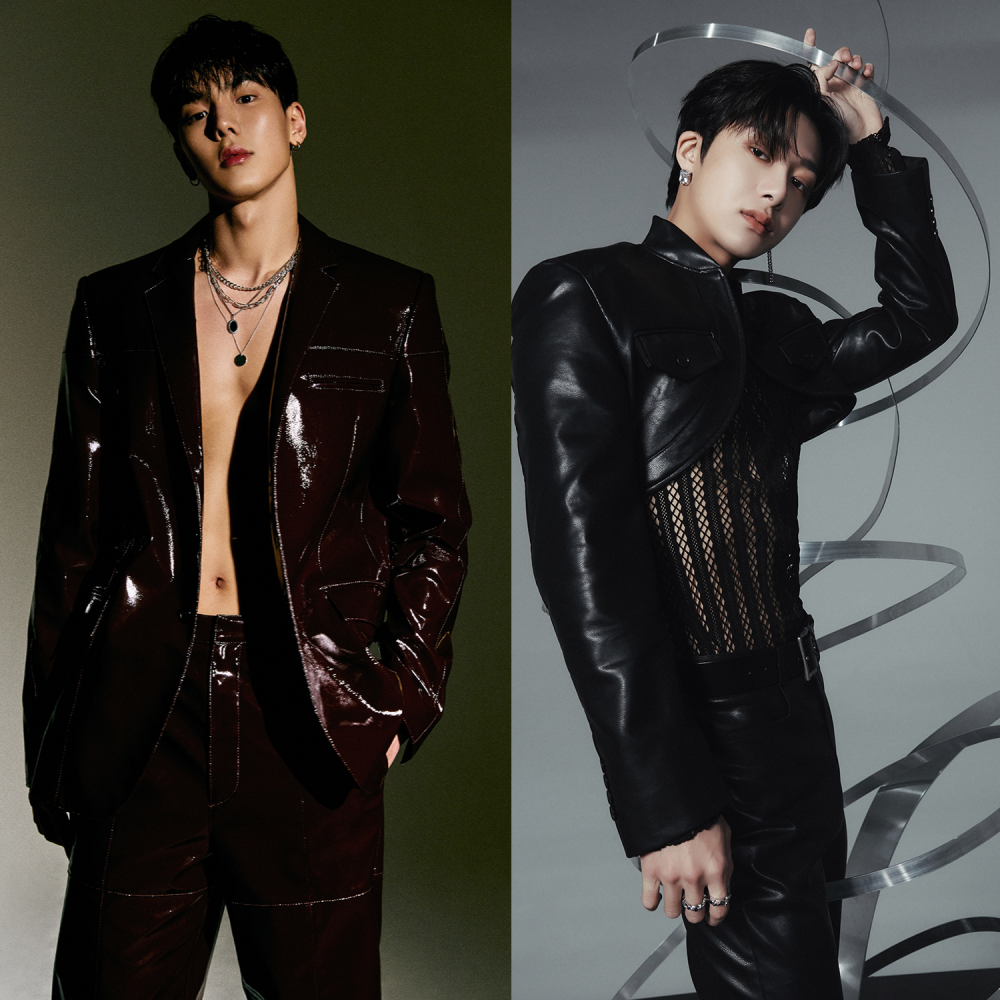 MONSTA X, the internationally renowned group, needs no introduction. Their explosive energy, jaw-dropping choreography, and captivating vocals have captured the hearts of millions of MONBEBEs around the world! Prepare for an electrifying experience as SHOWNU and HYUNGWON set the stage on fire with their powerful performances as a dynamic duo for the first time stateside!

🌟 IVE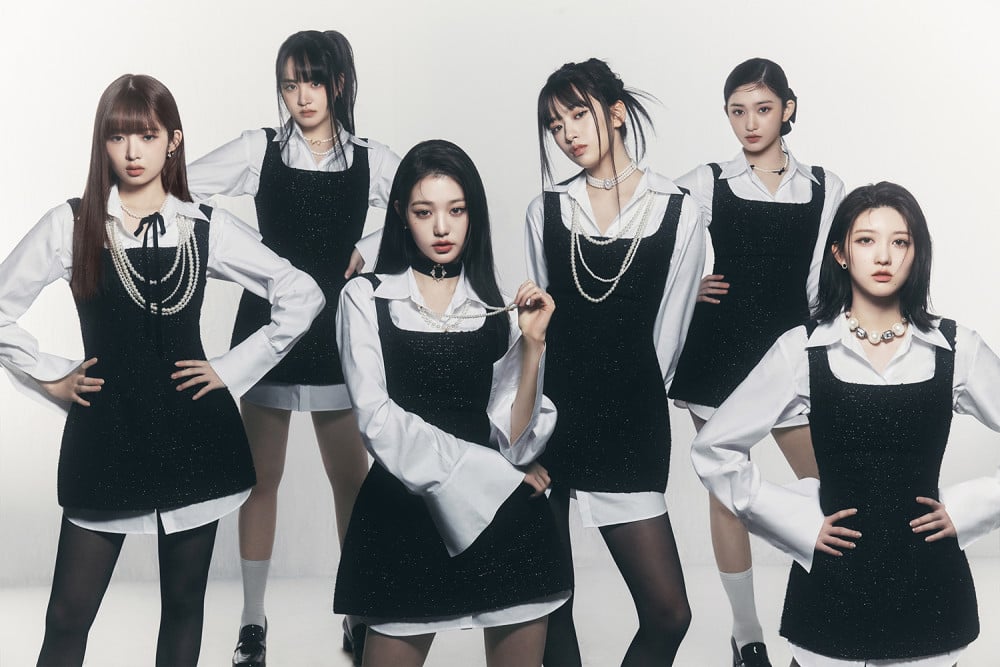 A new era of girl power is here and the highly anticipated girl group, IVE, is ready to make their mark on the K-Pop scene here in the US! The sextet promises to bring a fresh wave of performance to the stage through their captivating harmonies, stunning visuals, and fierce choreography. Be there to witness the birth of a new generation of K-Pop queens!

🌟 AB6IX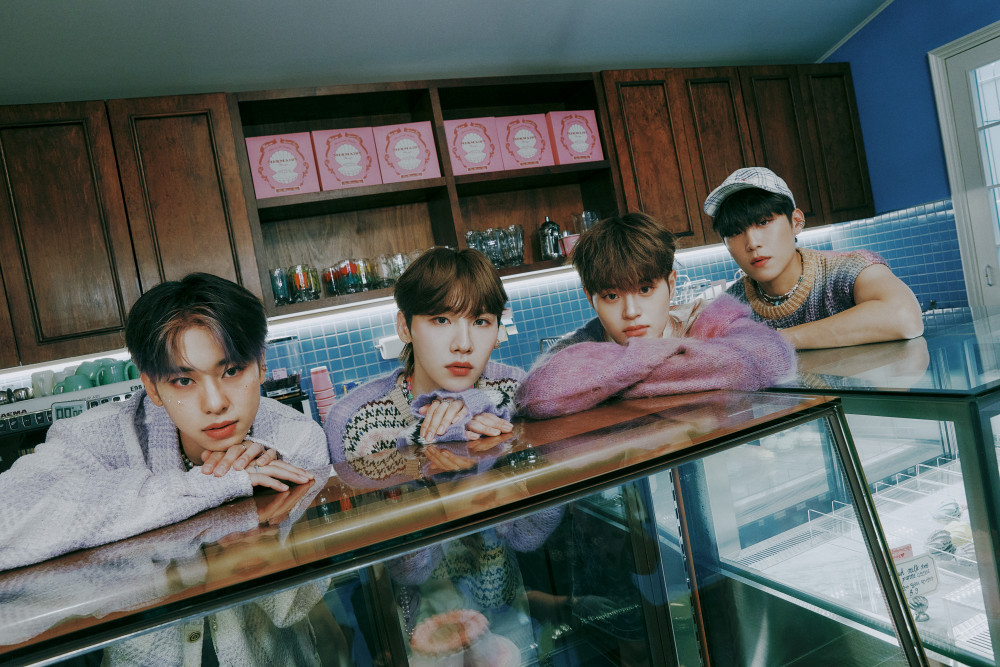 If you're looking for explosive and fresh energy, AB6IX, the sensational five-member group from Brand New Music, is sure to ignite the stage with their high-energy performances and irresistible charms. Having recently garnered much acclaim across United States, Europe, and Asia, AB6IX will take you on a thrilling musical journey you won't want to miss. Get ready to dance the night away with these "Next Generation Artist Award" winners!


🌟 Eunbi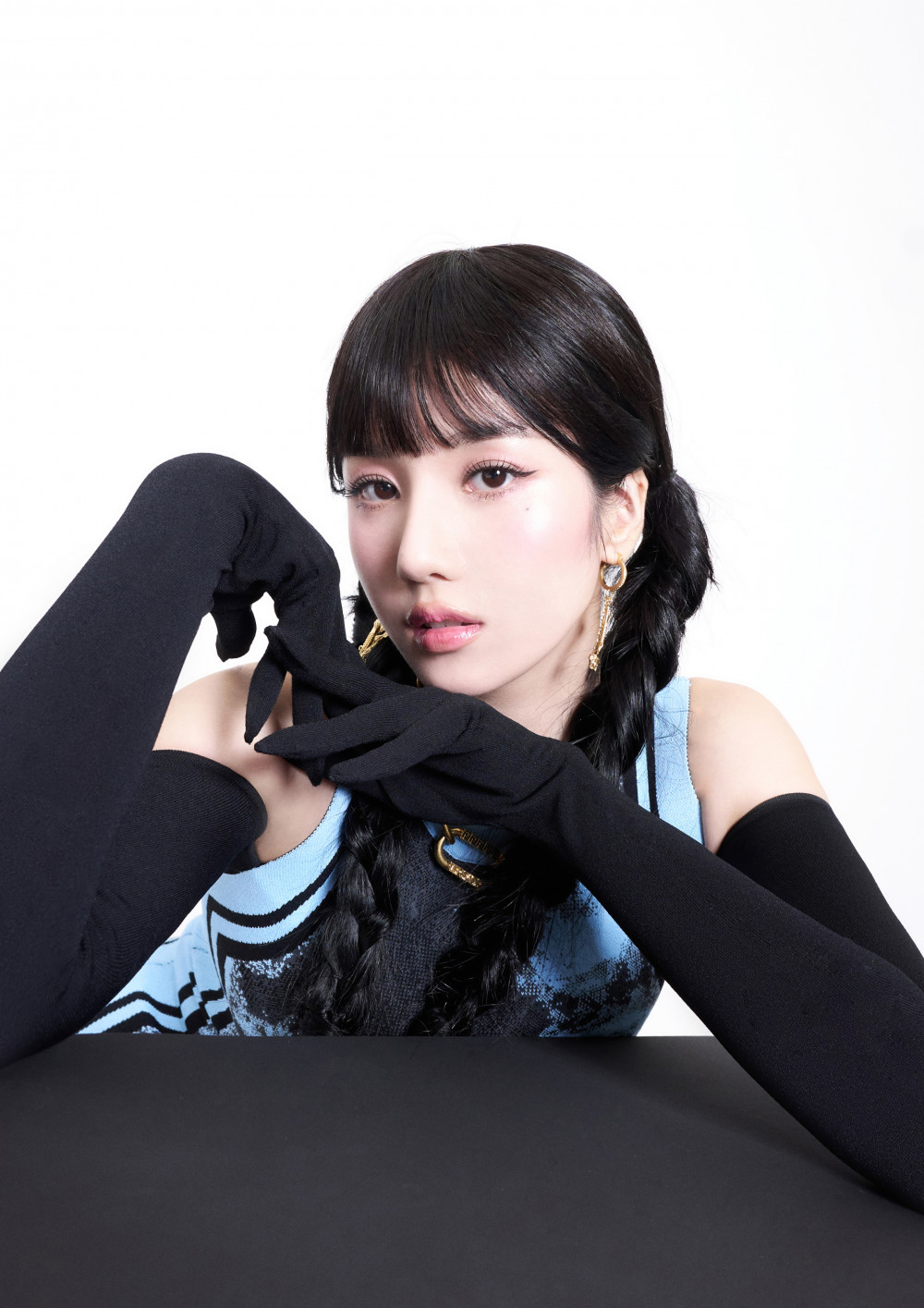 Eunbi, the talented solo artist, will grace the stage with her exceptional vocals and one-of-a-kind stage presence. Having gained recognition through her participation in a popular survival show and time in IZ*ONE, Eunbi is ready to showcase her extraordinary talent in her first ever United States debut, so be prepared to watch this soloist soar with her rich vocals, and dance skills!
---
The Krazy K-Pop Super Concert is not just another music event; it's a once-in-a-lifetime experience that celebrates the rich culture of K-Pop with devoted fans and beloved idols. With a star-studded lineup that caters to diverse tastes, this concert promises to be an all-encompassing celebration of the genre. Whether you're a fan of powerful performances, danceable melodies, or an immersive experience that dives deep into authentic K-Culture, this concert has it all.

Say goodbye to long hours of international travel and get ready to witness your beloved K-Pop stars live, right in the heart of New York. This is your chance to create everlasting memories, surrounded by fellow fans, as you immerse yourself in the magic of K-Pop. So, gather your friends, perfect your fan chants, and prepare for a night that will redefine the meaning of "unforgettable."

Tickets are limited, so don't let the fear of missing out haunt you forever – be sure to secure your tickets early! June 8 marks the beginning of an epic experience and adventure. The countdown to the Krazy K-Pop Super Concert is on!

Pulse Events has tantalizingly hinted at more surprise artists who will join the lineup. The suspense is exhilarating, and the anticipation is palpable! We're on the edge of our seats eagerly awaiting the next announcement detailing the additional artists that will be part of this event lineup. Let us know in the comments which artists you're hoping Pulse Events will add to Krazy K-Pop Super Concert's lineup! The possibilities are endless, and your guess is as good as ours!

Don't miss out on this once-in-a-lifetime opportunity to experience the Krazy K-Pop Super Concert on August 26, 2023.

Learn More & Presale Access: KrazySuperConcert