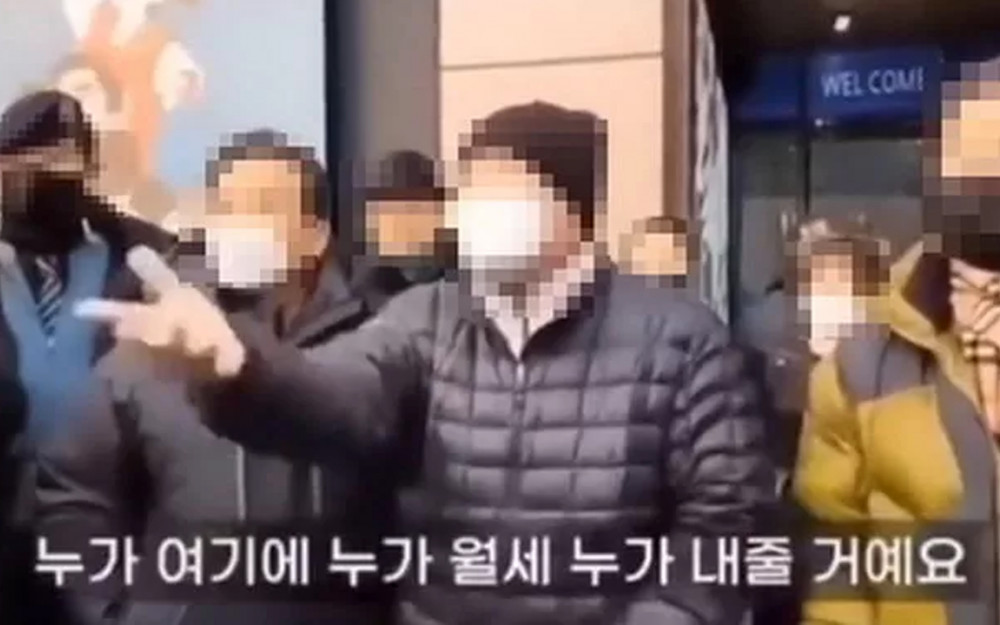 Recently, a TikTok video of Itaewon business owners protesting, saying, "We don't have money to pay rent," is making news in South Korea.
In the video, one of the merchants is seen explaining the situation at Itaewon and asking the bereaved families to help change the mood of the once bustling but now empty streets. He explained, "Please help us (Itaewon) renew its image. If we continue in this way, Itaewon will come to an end."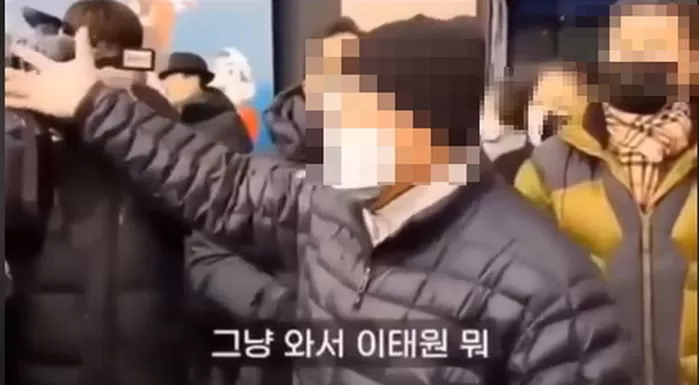 He continued, "We suffered because of COVID-19, and now, Itaewon is dying because of the tragedy. Of course, we have to express our grief for those who have passed away, but if a certain amount of time has passed, the bereaved families should come and say 'Itaewon storeowners, we're sorry,' and apologize." He protested that the bereaved families should be the ones to take the lead to change the mood.
He shared the difficulties of all the business owners who are unable to pay their rent. He shared, "Who will pay the rent here? A few million won (a couple thousand USD). We're all merchants here, but we can't even say anything. They (the victims) were the ones who came to Itaewon to have a Halloween Party and got into such an accident. Who is to blame for that? Who? Is it Itaewon that is in the wrong?"
He elaborated, "And there were police officers and firefighters who were managing traffic here, and they really worked hard. But they weren't able to control everyone. And in the alleyway there, there was a policeman in the middle pleading with people not to come. But they all ignored him and went up anyway. Who's to blame for that? It was uncontrollable. There were people crossing the police line!"
Many netizens felt sympathy for the storeowners and agreed that they also need to live. Netizens commented, "He's correct...the storeowners need to live too...just like the saying that the living must go on living...We can't be like this forever," "He's correct," and "What he says is right. Who can be blamed,"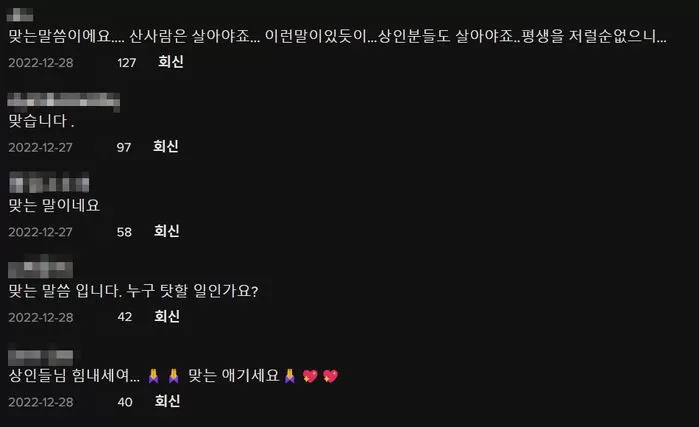 Meanwhile, the Special Committee for Government Investigation into the Itaewon Tragedy held a public hearing on January 12, attended by the bereaved families and survivors of the Itaewon tragedy, as well as local merchants. Eight family members, two survivors, and two local merchants attended the public hearing that day.