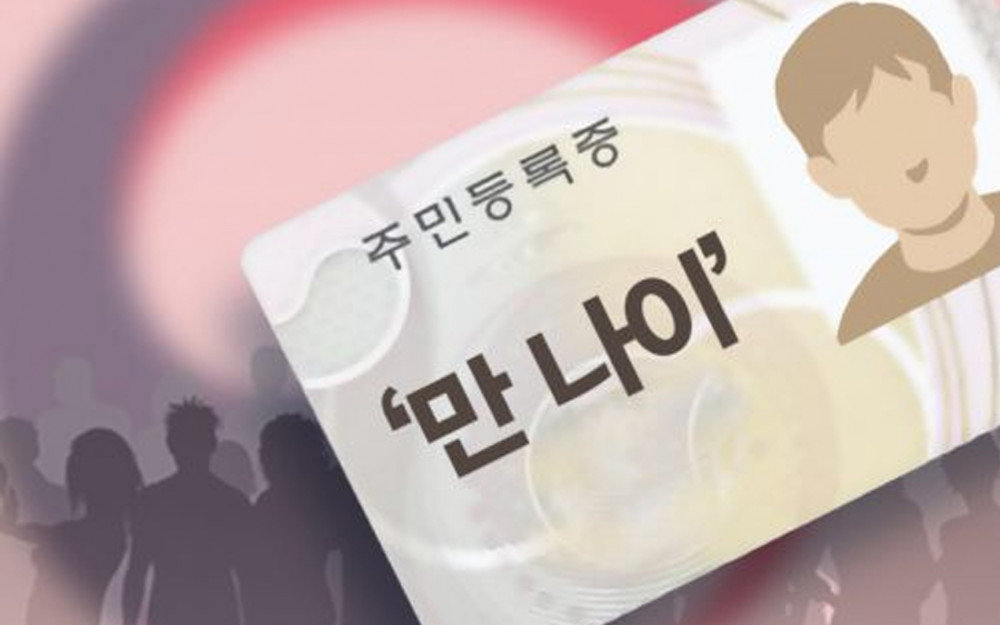 The Korean-age system will be left as a footnote in history as the South Korean government decided to unify the age-counting system to the international standard.
Starting next year at the earliest, the "birth date age," which is an internationally accepted standard, will be used uniformly in the judicial and administrative fields.
The Legislation and Judiciary Committee of the National Assembly held a bill review subcommittee on December 6 and passed a partial amendment bill to the Civil Act and a partial amendment bill to the Basic Administrative Act.
According to the amendment, the date of birth will be included along with the birth date age when calculating age. If an individual is less than 1 year old, the number of months after birth will be indicated. The same method will be applied in the administrative field except when there are specific regulations.
There are three main ways to calculate your age in Korea: your actual age according to your birthday, the age according to your birth year, and the Korean age that is used by everyone in Korean society.

Currently, the age calculation method in South Korea uses the Korean age, which is widely used by Korean society - this counting system adds 1 year to your age because it includes the 9 months of the baby being in the mother's womb.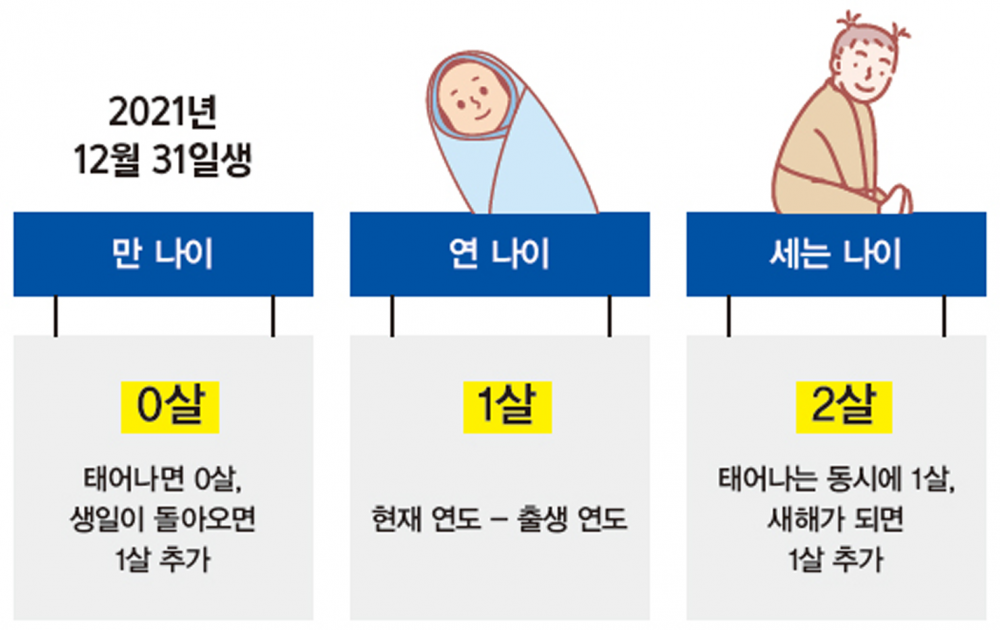 For example, a person born in December 1992 would be 31 this year since a new year has started. So if someone asks "How old are you?" to a person born in December, that person would still say "31" even though their birthday has not passed. This is the Korean age.
Unfortunately, this has caused much confusion since Korea uses all three age-counting systems depending on the situation.

The Ministry of Government Legislation conducted a public opinion survey regarding unifying the age-counting system, and 8 out of 10 citizens (81.6%) agreed that the system should be unified. Additionally, 86.2% of the citizens said they would use the birth date age in their daily lives after the law is enacted.
This amendment is expected to be passed in the plenary session of the National Assembly after the plenary session of the Judiciary and Judiciary Committee on December 7 and will come into effect six months after the promulgation.